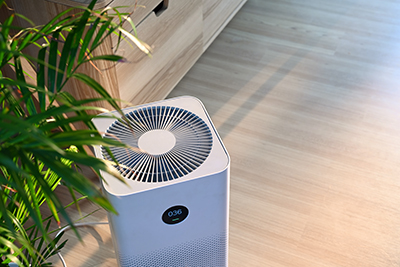 Are you interested in installing air purifiers in Columbus for your home? Studies show that indoor air can by 5 times more polluted than outdoor air. Air filters eliminate those extra pollutants, giving you clean air to breathe no matter where you are.
Most Americans spend most of the day indoors, meaning that contaminated air can be a major health hazard due to exposure levels. Installing various options to clean your air can help reduce the severity of allergies and the spread of illnesses.
You can add UV lights to your HVAC system in addition to other cleaners to get the maximum benefit. Ask our indoor air quality experts to learn more about keeping your home free of pollutants.
Expert Installation for Air Purifiers in Columbus
Air purifiers filter out a number of pollutants that can be unpleasant for your to breathe. Smoke, pollen, pet dander and some chemicals all get trapped in the air filters that purifiers use. HEPA filtration is the gold-standard for cleaner air, but air purifiers combine those powerful air filters with ventilation that change out all of the air in your home several times per hour.
HEPA air filters remove 99.97% of virtually all contaminants that may make their way into your home, including dust, allergens, mold and bacteria. By reducing the amount of pollutants, you can breathe easier and your household is less likely to spread germs during flu season or when sick.
There are many benefits to installing air purifiers for your Columbus home:
Improved respiratory health
Fewer allergens and pollutants
Reduced odors
Sleep quality improvements
Less dust
Add UV Lights for Maximum Air Cleaning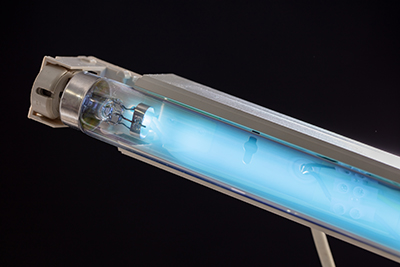 Air conditioning and heating systems are ideal places for harmful agents to grow and infect your home. The wet environment of an AC unit is ideal for mold and bacteria, and the unit spreads air throughout your home, spreading any contaminants along with it.
Installing UV lights in or near the AC unit is a great way to prevent the spread of any germs or pathogens. UV lights deactivate viruses and kill bacteria, mold and mildew.
Fewer airborne particles mean healthier air and a healthier life. Whether you want to say goodbye to a stuffy nose during the allergy season of your looking for ways to combat odors, UV lights can help.
In addition to the benefits to everyone that lives in your home, UV lights can also help your HVAC system. Fewer particles traveling through the system mean less debris trapped in the filter and less particles to clog up the system.
The more dirt and debris in your AC unit, the harder the unit works to cool your home. With these lights, your coil stays clean longer and the air flowing through your system is clean and doesn't leave buildup behind.
Putting in UV lights can have many benefits for you and your HVAC system:
Fewer odors
Eliminates mold and mildew
Deactivates viruses and bacteria
Lower cooling costs
If you're ready for clean air inside your home, contact Apex Plumbing, Heating, and Air Pros today. Our team of experienced installers can put in air purifiers in Columbus in just a few hours.