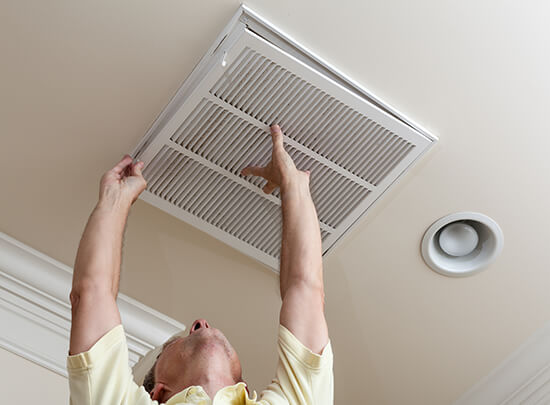 If you're concerned about the air quality in your home in Columbus, OH, you may benefit by scheduling air quality testing services with a reputable HVAC company. Indoor air quality can be affected by a variety of factors, ranging from dirty furnace filters to damaged ductwork that hinders air circulation. In some cases, hidden mold can mold spores can cause headaches and respiratory problems, while excess dust in the circulating air can lead to sneezing, itchy eyes and more. HVAC contractors have specialized tools and equipment to test for and remedy all types of airborne irritants, and devices to help keep your home's air clean and fresh.
Indoor air quality solutions we offer:
Expert Air Quality Testing in Columbus
When you schedule air quality testing with an HVAC professional, they may recommend a few different tests based on the specific issues you're dealing with. For example, if you're concerned about hidden mold growth due to a "musty" or moldy odor in your home, your HVAC technician may inspect your air handler and duct work for evidence of mold spores. If your home is overly humid, your technician may perform tests to measure moisture levels and inspect your entire ventilation system.
Poor ventilation is one of the most common causes of high indoor humidity, and excess moisture can lead to mold growth. Dust, allergens and pet dander that circulate through your home's air can also lead to uncomfortable symptoms such as sneezing and headaches. Whatever type of indoor air quality issue you're facing, you can trust a skilled and professional HVAC technician to perform all necessary tests and provide the best solutions to meet your immediate needs.
Common signs of poor indoor air quality:
Dry or humid indoor air
Visible dust particles in circulating air
Strong mold or mildew odors in the home
Physical symptoms such as coughing, sneezing or headaches with no alternative causes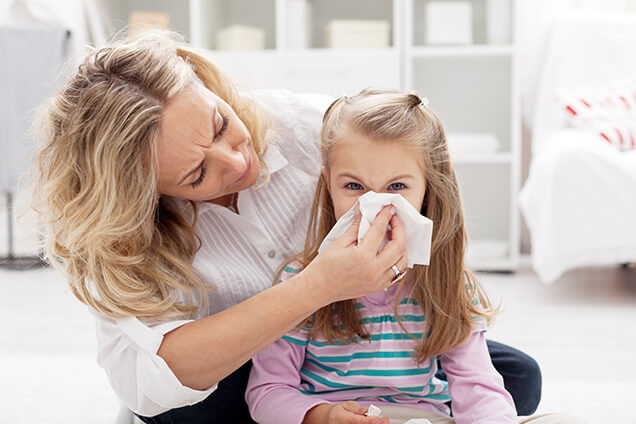 If you notice any of the following signs, there may be an issue with your home's air quality. Contact us right away to schedule air testing services!
Once your HVAC technician determines the source or sources of your home's poor indoor air quality, they'll advise on the best solutions to meet your specific needs and budget. If mold is found in your ductwork, they may recommend a complete duct system replacement to ensure all mold spores are safely removed. If pet dander, dust or other airborne allergens are the main culprits, you may benefit by setting up a few air purifiers throughout your home, or they may suggest a UV whole-house purifying system. These systems are actually installed inside the HVAC system's air intake box. As outdoor air enters the intake box, the UV lights remove bacteria, allergens and other impurities before the air is pushed back out into your space.
Your Trusted Indoor Air Quality Specialists
If you're ready to move forward towards cleaner, healthier and fresher indoor air, Apex Plumbing, Heating, and Air Pros is at your service! We offer a wide range of indoor air quality testing and our technicians are highly trained and experienced. The comfort and safety of our customers is our top concern, and our team members will do whatever it takes to provide efficient indoor air services so you can breathe easy again. We provide free, no-obligation estimates, and all of our services are backed by a 5-star satisfaction guarantee.
Are you interested in air quality services in Columbus? Contact Apex Plumbing, Heating, and Air Pros today to get started!