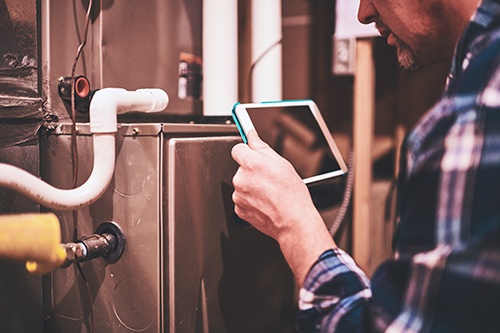 Are you looking for help with furnace replacement in Reynoldsburg, OH? If so, we're the team to trust. We offer furnace installation that is second to none and will restore your home's heating back to optimum levels. A new furnace can greatly affect your comfort and the amount you pay to run your furnace. At Apex Plumbing, Heating, and Air Pros, our services are tailored to your needs, and we'll work closely with you to ensure we cater to those needs perfectly. It's important when choosing a new furnace that you choose a system that will offer you dependable performance for many years and will also save you money on your energy costs. We've chosen some of the best furnaces available to homeowners today so that you have the best choice for your home. We can advise you on the perfect furnace replacement to suit your needs today, tomorrow, and for over a decade. Speak to our team today to arrange a convenient time for one of our technicians to visit you.
Furnace Replacement and Installation in Reynoldsburg You Can Trust
Don't hesitate to contact us if you need help with your furnace. At Apex Plumbing, Heating, and Air Pros, we offer 24/7 repairs, but there comes a time when your furnace may need replacement. We'll always give you honest advice and then arrange furnace replacement in Reynoldsburg to the highest possible standard. Today's furnaces are designed to save you money and be better for the planet. We carry some of the most energy-efficient systems, and we'll have your home warm and toasty again before you know it. Invest in a new furnace today, and you could save on your energy costs year after year. We also offer financing options that allow you to spread the cost of a new system. So, if you're worried about upfront costs, don't be. We'd love to tell you how we can help you afford a new furnace today. We only offer upfront prices, and you'll never need to worry about hidden costs or nasty surprises on your bill. Why not call us today to learn more about our systems and how we can improve your comfort on the coldest days of the year? Our technicians are standing by now to show you what a difference a brand-new furnace could make to your home.
Here are some reasons furnace replacement might be a good choice:
Uneven temperatures
A spike in your energy bills
Frequent repairs
Strange noises or smells
Get a Quote For a New Furnace in Reynoldsburg Today!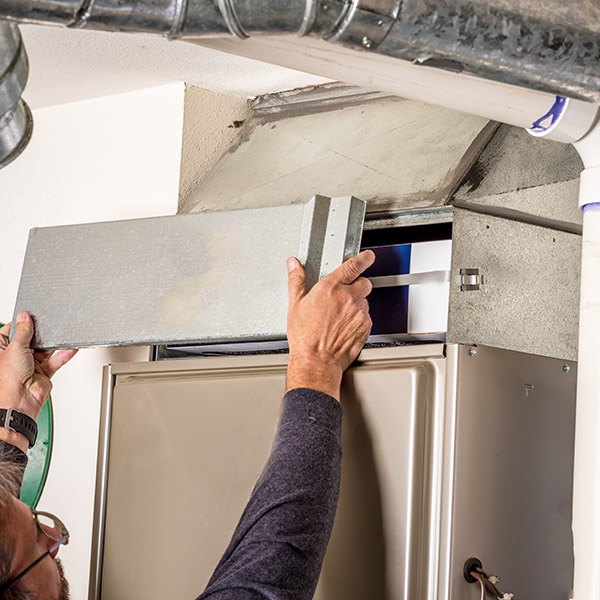 Furnace installation could be one of the best things you do for your comfort this year. If your energy costs have been escalating every month during the winter or you're worried about your furnace breaking down again, it could be time to call in the pros. Apex Plumbing, Heating, and Air Pros have offered our furnace replacement services for years and offer a 5-star guarantee on every job. Our business is also BBB-accredited, so you know you can trust us no matter which of our services you choose. No wonder we're known as "The Pros Who Knows." Try us out for yourself. If your furnace is currently struggling or is constantly giving you problems, don't go another winter with uncertainty about the comfort on your mind. Make the call today to our team, and we'll have your new furnace installed before you know it. Remember, we offer a range of on-approval finance options to make affording that new furnace much easier.
There are so many reasons to choose a new furnace, including:
Lower energy costs
Improved comfort
Fewer repairs
Improved air quality
Call the professionals at Apex Plumbing, Heating, and Air Pros today for furnace replacement in Reynoldsburg you can count on. We're dedicated to improving your comfort with efficient and trusted systems that will give you many years of dependable performance.