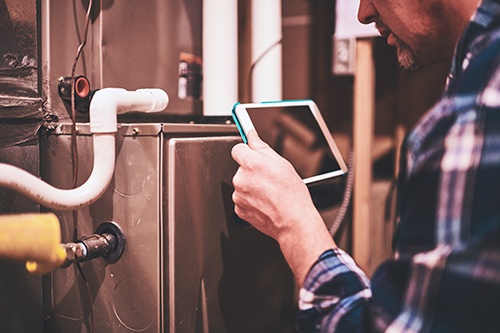 If your furnace or heat pump isn't operating as it should, you may need heating replacement and installation in Upper Arlington, OH. As the winter months approach, keeping your home safe, warm, and comfortable is essential. Replacing your furnace or installing a new model can help heat your space more efficiently while lowering overall repair costs and improving indoor air quality.
Whether your furnace is exhibiting signs of failure or you're simply looking to upgrade to a newer heating system, scheduling a professional heating installation from Apex Plumbing, Heating, and Air Pros is the first step in ensuring your home stays warm.
5-Star Heating Replacement and Installation in Upper Arlington
If your furnace is over 20 years of age, it may require extensive repairs, or you may notice that it's not performing at maximum efficiency. Uneven heat, poor indoor air quality, and high levels of humidity in the home are all signs that can indicate a malfunctioning gas furnace. You may also notice that your heating bills have become significantly higher as your furnace reaches its peak age. Some signs that indicate your electric furnace needs replacement include a complete lack of heat when the system is turned on, constant running of the blower, and damaged access panels. While many electric furnace issues are repairable, a full replacement may be a good idea if you find yourself scheduling extensive repairs or if your electric furnace is over 30 years old.
If you suspect an issue with your electric or gas furnace, keep an eye out for some of these telltale signs:
Frequent cycling
Inaccurate thermostat readings
Banging noises coming from vents
Furnace won't start
Electric Furnace and Gas Furnace Installations in Upper Arlington
Electric furnaces are rising in popularity as an alternative to gas, as these systems are easy to install and maintain. They're designed to last up to 30 years with proper maintenance. However, gas and electric furnaces offer many benefits, so it can sometimes be difficult to determine which system would work best in your space.
A few things to consider include the size of your home and the overall heating needs of your home. If your home is large and requires heat in every room, gas furnaces provide powerful heat, and natural gas is generally less expensive when compared to electric heat. Electric furnaces are typically less expensive, but you may notice higher electricity costs during high-usage months.
Reliable Electric and Gas Furnaces in Upper Arlington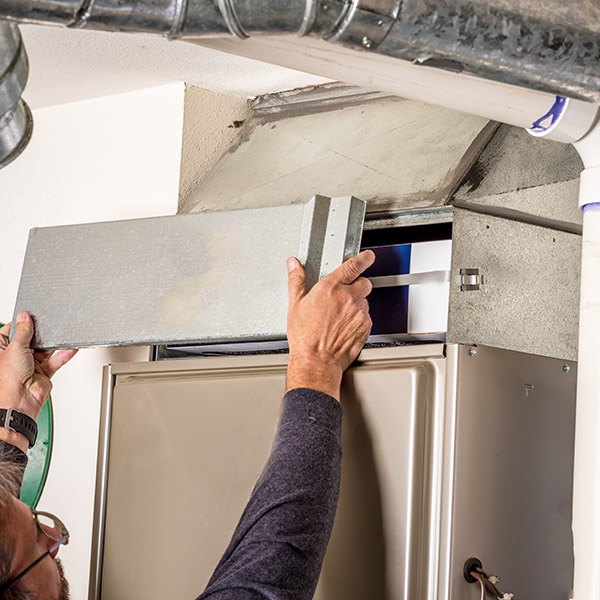 The team at Apex Plumbing, Heating, and Air Pros strives to provide the best heating replacement and installation in Upper Arlington. We've served the local community for many years and proudly stand by our motto, 'The Pros Who Knows'! We install most major gas and electric furnace brands, makes, and models, and our licensed installers will take the time to assess your space and advise on the best system to meet your needs. Our technicians have years of collective experience, and you can expect 5-star service from the moment they enter your home until the completion of your installation project. For any reason you're not satisfied with our service, we'll do whatever it takes to remedy the issue and ensure your new heating system runs efficiently throughout the year. We stand by our 100-percent satisfaction guarantee and look forward to working with you!
To learn more about our heating installation services in Upper Arlington, contact the friendly team at Apex Plumbing, Heating, and Air Pros today!