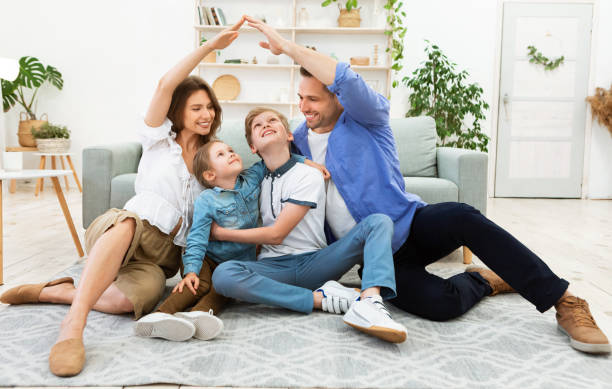 The HVAC system in your home or business is a major investment, and any work performed on it should be done by a qualified professional. HVAC contractors are the best people to turn to when you need maintenance, repair, or installation services for your heating, ventilation, and air conditioning system. However, not all HVAC contractors are created equal, and it's important to make sure that you choose a trustworthy contractor who can provide top-quality service, provide the best value for your money, and ensure long-term satisfaction.
While there are many ways to narrow down your search for the right contractor, it's often helpful to start by asking a few questions directly to the contenders. This can help you get a better understanding of their qualifications, reputation, and services offered. Here are five key questions you may want to ask when evaluating HVAC contractors.
1. Do You Offer a Free Estimate?
Most reputable HVAC contractors will offer a free estimate of the cost and scope of the job. This estimate should include an itemized list of services and an estimated cost of materials and labor.
It should also come with no obligation. This means that you're free to shop around, compare prices and services with other contractors, and make an informed decision on who will best meet your needs.
If the HVAC contractor treats the estimate as a binding agreement or pressures you to sign a contract right away, it could be a warning sign that something is not right. A contractor who truly cares about you as a customer will be willing to answer all your questions and take the time to explain options without rushing you into a decision.
The contractor should only issue the estimate after thoroughly evaluating your HVAC system and discussing the scope of the job. Any HVAC contractor who simply eyeballs the system and provides a ballpark figure should be avoided. The more time they take to evaluate your HVAC system before offering an estimate, the more accurate an estimate they can provide.
2. Are You Licensed and Insured?
A professional HVAC contractor should always be licensed and insured. Be sure to ask for proof of licensing and insurance before signing a contract. While it's great to have trust in your contractor's word, that trust should come only after you've seen the documentation.
Licensing protects you from harm by verifying that the contractor has met the minimum requirements for working in your area. This includes knowledge of applicable laws and regulations, as well as relevant technical skills. Having proof of this licensing offers valuable peace of mind and ensures that your HVAC system is in the hands of a qualified professional.
When a contractor is insured, it means that you are protected in the event of any damage or accidents during the job. The contractor's insurance should cover any property damage and any bodily injury caused while they are on your premises. If a contractor is not insured, you may be held liable for any issues that arise.
3. What Is Your Industry Experience?
Experience matters when you're searching for an HVAC contractor. Ask them how long they have been in business, what kind of projects they've completed, and what professional organizations they are affiliated with. A contractor who has been in the industry for many years and has a plethora of successful projects on their resume is likely to provide higher quality service than someone who is just starting out.
While there's no hard-and-fast rule for how much experience a contractor needs to be qualified, the more knowledge and expertise they have, the better. Try to find a contractor that has been in the industry for at least five years and has experience handling similar types of jobs.
Additionally, find out if the contractor has any special certifications or awards that speak to their level of skill and expertise. A contractor who has gone through extensive training or is certified by an industry-leading organization can be trusted to have the knowledge and skills needed to handle your HVAC system.
If the contractor has a good track record of satisfied customers, consider this as well. You may want to request references from previous customers, or you can check out online reviews to see how they were rated.
4. How Long Will It Take to Service My HVAC System?
Time is a critical factor to consider when selecting an HVAC contractor. You'll want someone who can complete the job quickly and efficiently without sacrificing quality.
Find out how long the contractor estimates the job will take and if they have any backup technicians who can help if needed. It's also important to ask if they can work around your schedule so that the job doesn't interfere with your daily routine.
Be wary of contractors who promise unreasonably quick turnaround times. Quality work takes time, and a contractor who rushes through the job is more likely to make mistakes or use inferior materials. Likewise, a contractor who takes too long to finish the job can be a sign of poor workmanship or lack of experience.
If you're unsure of the optimal time estimate, ask the contractor to provide a timeline of when they expect to have each task completed. If the contractor displays confidence in their timeline and can provide a reasonable explanation of the steps they will take to complete the job, you can likely trust them to do a good job.
5. What Happens If I'm Not Satisfied With Your Work?
No matter how qualified a contractor is, issues can arise from time to time. To ensure you're protected in the event of any dissatisfaction, be sure to inquire about the contractor's satisfaction guarantee.
The right HVAC contractor should be willing to stand behind their work and provide a reasonable solution if you're not happy with the results. This could involve offering a refund, performing repairs at no additional cost, or offering some other form of compensation. No matter the required remedy, the best contractor will do whatever it takes to make the problem right.
The contractor should also provide a warranty on their work. This ensures that they will come back to fix any issues that arise due to faulty installation or premature parts failure.
Investing the time to find the best HVAC contractor for your needs can save you money, stress, and headaches in the long run. Asking these five questions can help you make an informed decision and ensure that your home's HVAC system is serviced properly. If you're ready to start looking for a qualified contractor, the team at Apex Plumbing, Heating, and Air Pros can't wait to hear from you. We service HVAC systems, plumbing systems, drains, and sewers in the Columbus, Ohio, area, and we offer a satisfaction guarantee on all of our services. Contact us today to schedule an appointment and get started!