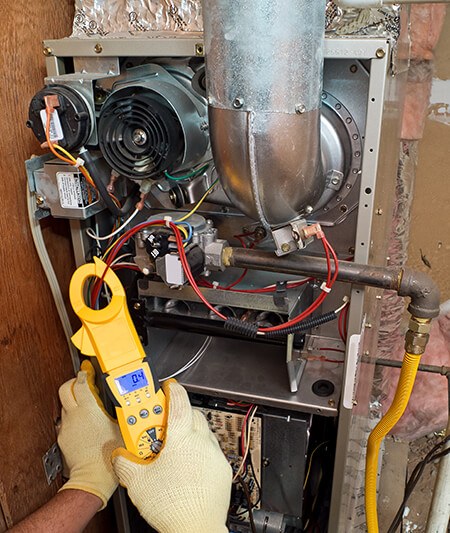 If you're looking for expert furnace repair in Delaware, OH, Apex Plumbing, Heating, and Air Pros has you covered. At Apex Plumbing, Heating, and Air Pros our expert and highly skilled technicians provide 5-star heating repair and emergency service. Delaware is no place to be without a reliable furnace. An average low of 21 degrees through the coldest month of the year is cold enough to make anyone check their furnace twice. At Apex Plumbing, Heating, and Air Pros we're here to keep your furnace going so that it provides your home with the warmth you and your family need to stay comfortable. Day or night, holidays and weekends, our team is here when you need furnace repair.
The Top Furnace Repair Team in Delaware
Has your heater been making unusual noises? Clanks, bangs, loud hissing, and humming are not normal and should be checked into. Unusual smells, a spike in your energy bill, inconsistent temperatures throughout your home, and struggling to turn on, are all signs that your furnace may be in need of repairs. If you're noticing any of these signs, you need a heating repair team to take a look, and the sooner the better. Often times minor problems when left unfixed can quickly turn into bigger, more costly issues.
If you notice any of these signs, your will need a furnace repair:
Little to no heat coming from heat vents
Abnormal noises coming from unit
Indoor air quality is poor
Furnace having trouble turning on
If your furnace is having issues, you need a team with a proven track record. You need someone you can trust to get the job done right the first time. Apex Plumbing, Heating, and Air Pros has all of that and more. Just take a look at our reviews. We know what we're doing when it comes to furnace repair and we're honored to serve so many of the homes in our community.
Your Local Expert Heating Repair Team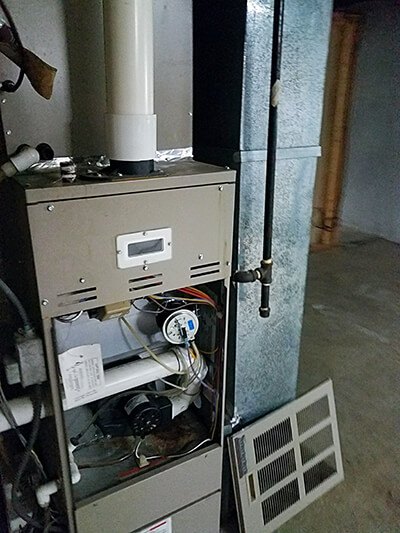 Do you need a heating repair team you can depend on? Apex Plumbing, Heating, and Air Pros is here for you. We come with years of experience, free estimates, and a 5-star guarantee. We're your local heating, cooling, and plumbing company standing by to service the needs of Delaware homes.
From fixing busted pipes to performing routine maintenance on your furnace, we're here to keep your plumbing and HVAC doing their job. When it comes to service you can trust, our awards and an A+ rating with the BBB coupled with our large number of Google reviews speak for themselves. From the big to the small things, we're here for you! Got questions about your furnace? We'll get you answers!
Looking for more than furnace repair? Apex Plumbing, Heating, and Air Pros can also handle your installation, maintenance and air conditioning repair services! Trust the Pros Who Knows!
If you need expert furnace repair in the Delaware area, give us at Apex Plumbing, Heating, and Air Pros a call today!