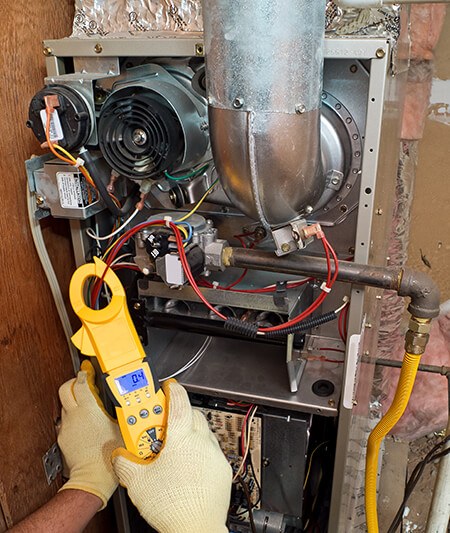 Are you in need of furnace repair in Powell, OH? Is your furnace causing a strange smell or making weird noises? Is the pilot light weak or out completely? At Apex Plumbing, Heating, and Air Pros, we offer expert help with all aspects of heating repair. Our technicians can help with all types of systems no matter what the make or model. We'll come up with a quick diagnosis and then get your repair completed as quickly as we can. We offer emergency 24/7 services, too, so you can call us when you need urgent assistance and we'll be there. Don't hesitate to contact us when you need help with any heating problem. We won't be happy until you are and we'll go out of our way to get the heat back on. Call our team today to arrange an appointment.
Your Furnace Repair Pros in Powell
You're one phone call away from excellence when you choose Apex Plumbing, Heating, and Air Pros for your furnace repair in Powell. We're familiar with all heating problems and have the skills, knowledge, and tools to find a fix fast. Your heating system works hard during the winter months and you'll certainly be lost without it. If the chills have started setting in or you've noticed cold spots when your furnace is working, we will get to you fast to solve the problem. Many thanks can cause a problem with your heating system. Some need a new component while others might just need some professional TLC. Whatever the problem, you can depend on us to solve it.
Call us for furnace repair if you have any of these problems:
No or weak airflow from your vents
Strange sounds or odors
Frequent over-cycling
Flickering or weak pilot light
Call Us For Fast and Professional Heating Repair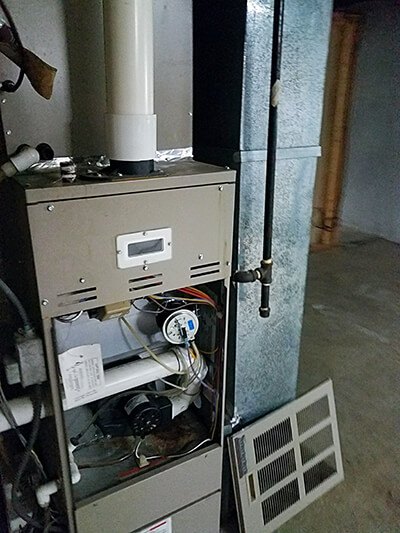 At Apex Plumbing, Heating, and Air Pros, we understand how frustrating it is to suddenly be without heating. Before you get the blankets from the attic, give our team a call. We won't leave you in the cold and will work hard to get your heating system working perfectly again in no time. We always aim to get to you on the same day when you need urgent assistance and we offer 24/7 services for those heating repair jobs that just won't or can't wait. Let us show you why we're a leading company for furnace repair throughout the area. We'll have your furnace repaired and firing up as it should and your home warming up again nicely.
Looking for more than furnace repair? Apex Plumbing, Heating, and Air Pros can also handle your installation, maintenance and air conditioning repair services! Trust the Pros Who Knows!
Speak to the team at Apex Plumbing, Heating, and Air Pros today for expert assistance with furnace repair in Powell. Our vehicles are always around your area and we'll get one of our technicians to you fast.