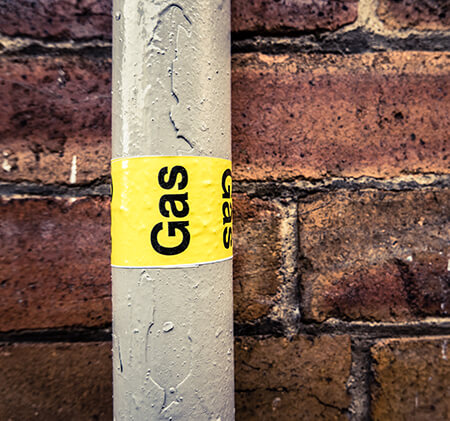 To keep everything running smoothly, it's crucial to call for gas line installation and repair in Columbus, OH, as soon as you encounter a problem. Whether you're dealing with a natural gas blockage or a leaking valve, our highly trained and experienced team is equipped to meet your specific needs.
Regardless of what type of issue you're experiencing, be sure not to delay calling for professional service. The longer you wait to resolve a gas line problem, the higher the risk of serious damage. Promptly scheduling gas line repair or installation can help give you peace of mind and keep you and your loved ones safe.
Contact us whenever you need expert drain and sewer services in the Columbus area.
Gas Line Repair You Can Rely On
No matter what issues have plagued your gas system, the dedicated team at Apex Plumbing, Heating, and Air Pros is here to resolve them quickly and efficiently. Our pros make use of unique tools and diagnostic devices to assess the health of your gas lines and safely rectify the situation.
By providing a satisfaction guarantee to each and every one of our customers, we ensure that you walk away happy with our results every time. We're proud to be the top choice of Columbus residents for all their gas line needs.
Signs You Might Need Gas Line Repair
The gas line is one of the most crucial pipes in your home besides the main water line. And, leaks in a gas line can be more dangerous to your family and home than a leak in a water line. Here are the most common signs that signal you have a gas line problem and must hire a professional.
Foul Odors: The odor of rotten eggs or sulfur is a telltale sign that you have a leak in a gas line.
Hissing Sounds: If you hear hissing sounds coming from your gas-powered appliances, it's likely caused by a leaking pipe or a poor connection.
Dying Vegetation: If your plants turn brown either in or outside, it could be a gas leak that's to blame.
Sudden Rise in Gas Bill: If your gas bill remains steady, then suddenly spikes, it could mean that there's a leak somewhere in the system.
Restricted Gas Supply to Appliances
Headaches, Dizziness and/or Nausea
If you think that you have a gas leak, don't delay! Call the experts at Apex Plumbing, Heating, and Air Pros as soon as possible to ensure the safety of your family and home.
Reliable Gas Line Installation in Columbus
When you're experiencing issues with your gas line, a trusted expert can help you determine whether you need a repair or complete repiping. It's crucial to call for help as soon as possible to prevent more severe and costlier damage from taking place.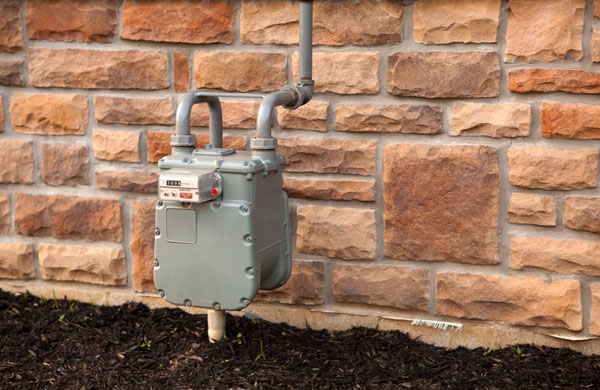 Not only can a broken gas line cause a spike in your bills, but it may even be dangerous in some cases. Natural gas poses a number of risks to your health, especially in high levels. If you let this noxious substance accumulate by ignoring a gas leak, it can lead to symptoms such as severe headaches, nausea, unconsciousness or even suffocation.
It's also worth noting that problems affecting gas lines aren't always easy to detect. While there may be a discernable odor in some cases, many gas leaks go unnoticed for a long time. The most effective way to determine what's wrong with your gas line is to get in touch with a reliable expert.
In addition to closely examining your system and identifying the problem, a plumber will implement the optimal solution for your needs, preventing the issue from reappearing in the future. If the problem is relatively small and not a lot of damage has occurred, your plumber may opt to perform a gas line repair to quickly bring your system back to normal.
However, if the damage is more extensive and costlier, the plumber might suggest a gas line installation instead. A full replacement can end up saving you money if the issue is particularly complex or severe. It's best to consult with a professional to make the most cost-effective choice for your needs.
Here's Why You Need a Professional Gas Fitter
Natural gas is a widely-used fuel source throughout the country, and while you may want to save a few bucks and install gas lines or appliances by yourself, you should think twice and contact a licensed gas fitter to do the job. Here's why:
It's Safer: Although gas is a reliable utility, it's dangerous if pipes develop leaks or appliances are incorrectly installed. Carbon monoxide poisoning and fire risk are two potentially hazardous situations that come from improper gas repairs and installation. Professional gas fitters have the training and licensing, so you can rest assured that the job is done right and your family is safe.
Pros Can Detect Problems: Because professional gas fitters have the know-how and training, they're able to detect other problems with the gas line that you may miss. The pros also have access to unique tools and diagnostic devices to better assess your gas system's health.
Thorough Inspections: Again, because professionals know what to look for when inspecting a gas system, they're able to assess the overall health of the system and identify weaknesses or potential problems.
As you can see, you're much better off and safer in the long run if you hire a professional gas line contractor to install and service your natural gas system.
To safely and efficiently bring your gas system back to mint condition, reach out to Apex Plumbing, Heating, and Air Pros in Columbus today to schedule a gas line installation or repair!