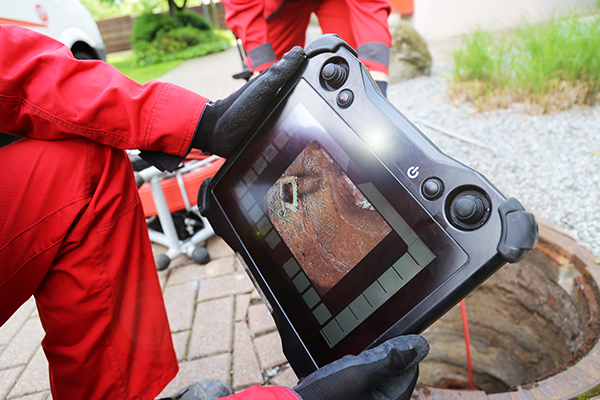 If you're experiencing clogged drains, slow draining water, or other plumbing issues, you may want to schedule sewer camera inspection in Columbus, OH, with a professional plumbing company. In some cases, clogged drains, clogged toilets, and water backups can actually be due to blockages in your home's underground sewer pipes.
Sewer cameras help plumbers accurately detect these blockages so they can determine the best solutions to get your plumbing back in working order.
Professional plumbers utilize cutting-edge sewer and drain camera inspection equipment to safely access your underground pipes without causing damage. These state-of-the-art camera tools can also detect minor clogs caused by hair or kitchen grease to severe blockages caused by tree roots and sediment build-up.
Scheduling sewer camera service at the first sign of an issue is the best way to get your plumbing system back on track!
Contact us whenever you need expert drain and sewer services in the Columbus area.
Expert Sewer Camera Inspection Services in Columbus
When you schedule sewer camera or drain camera inspection services, your plumber will insert a long, flexible cable with a camera affixed to one end into your plumbing pipes. The camera will display images of the inside of your pipes onto a monitor. These images will help the plumber accurately locate any clogs or blockages.
Once the source of the blockage is determined, your plumber will advise on the best solutions to clear out your pipes. In some cases, blockages can be eliminated with highly pressurized water that slices through the build-up and breaks it down to the point where it can be easily flushed through the pipes.
If the blockage has created holes or cracks in your sewer line or drain pipes, additional repairs may be necessary. Contact us right away to schedule a drain or sewer camera inspection if you suspect any issues with your plumbing system!
Here are some signs to watch for that can point to a blockage in your sewer line or drain pipes:
Slow draining water
Strong odors coming from drains
Clogged toilets
Low water pressure
In some situations, clogged toilets and sewage backup in your home's sinks or bathtubs can indicate tree root invasion in your underground sewer line. Aging and normal wear and tear can sometimes cause underground pipes to erode, leading to small cracks and holes in the material.
Tree roots are drawn to the water flowing through the pipes and sewer lines, and they can actually expand and grow inside the pipes. A sewer line camera inspection will allow your plumber to pinpoint the exact location of the tree root blockage and move forward with sewer line cleaning or pipe repairs.
What Sewer Camera Inspection Can Do for You?
Using high-definition cameras to inspect your pipes and sewer is the most efficient way to detect problems so we can fix them more quickly. Here are just a few of the problems our video inspection can help detect.
Foul Odors: If you have a sewer odor in the house or around the property, it's a sign that there could be a significant problem in the main sewer line.
Slow Drains: Slow drains throughout the house mean that you likely have a leak in the main sewer line, which you must deal with as soon as possible to prevent cracked pipes and backup.
Sudden Rise in Water Bill: After years of living in your home, you know about what to expect month-to-month for water bills. However, if you notice a sudden rise in your water bill, it could mean that you have an unseen leak somewhere in the system. A camera inspection will find this problem quicker than other methods.
Benefits to Having a Sewer Camera Inspection
If you're experiencing drain clogs, or in the process of buying a new home, a sewer inspection can save you much grief. Some benefits of sewer drain video inspection include:
Accurately locate leaks.
Eliminates the need for digging or guesswork.
Determine the condition of the sewer line.
Your Trusted Drain Camera Inspection Specialists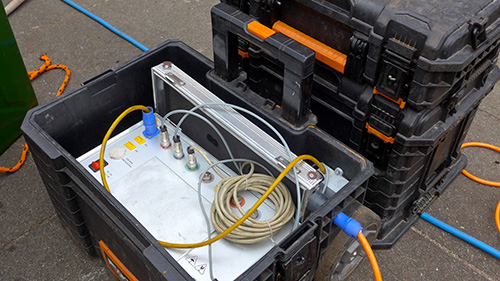 If you're ready to schedule a sewer or drain camera inspection to determine the underlying cause of your plumbing issue, Apex Plumbing, Heating, and Air Pros can help. We're a full-service plumbing company, and our plumbers are highly trained and experienced in drain and sewer inspections.
We utilize high-tech equipment to detect even the most hidden blockages safely, and they'll provide a free, no-obligation estimate before starting any work. Our services come with a 5-star satisfaction guarantee, and we offer online specials and financing on approved credit.
The safety and comfort of our customers have always been a top priority, and you can count on our plumbers to do whatever it takes to get your plumbing system back in working order!
The team at Apex Plumbing, Heating, and Air Pros looks forward to providing you with superior drain and sewer services. Contact us today to schedule an appointment in Columbus!