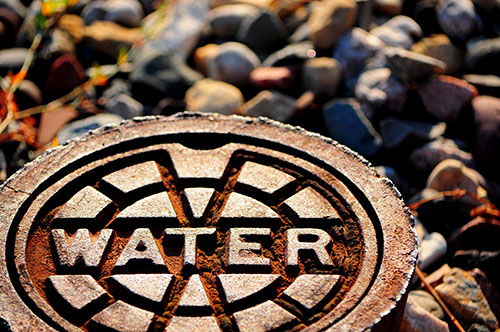 Are you worried about your home's water lines in Columbus, OH? Perhaps you've noticed a problem with your water pressure, or maybe your water has become discolored or murky over time. Fortunately, our team is here to solve any problems with your plumbing and get your water supply flowing as it should once more. Problems with your pipes, such as corrosion, can put a strain on your water lines and cause problems for your plumbing. Corroded pipes can leak and also pass rust particles into your water supply. If your water has an orange-brown tinge to it, it could mean that rust has entered the water. We can carry out water line repair that will take care of this problem completely throughout your home.
We're experts in water line installation and providing our customers with dependable and clean water once more. You might also notice that your water pressure has been affected, either throughout your property or in specific areas. This is often down to a water line leak somewhere in the system. We'll track it down and make recommendations for repair. At Apex Plumbing, Heating, and Air Pros, our expert technicians have decades of experience in main water line repair and water pipe installation. We guarantee our work and give free, no-obligation estimates.
Contact us whenever you need expert drain and sewer services in the Columbus area.
The Best For Your Water Lines in Columbus
When it comes to repairing and replacing water lines in Columbus, we offer years of experience. Our plumbers work tirelessly to keep the water flowing in your home and ensure that the water is the cleanest it can possibly be. A water line repair, whether a partial repair or a full replacement, can make a huge difference to your plumbing and you'll notice it right away. We only use the most dependable and robust materials for water line installation, ensuring your new lines give you years of reliable use. We also believe in good communication with our customers.
We'll keep you up to date on our progress and cause as little disruption as possible throughout the duration of the project. If you're considering water line installation and you want a team you can trust, you've found us. We've received many 5-star reviews for our water line repair and for good reason. We're thorough and professional, use high-grade materials, and offer great value for money. Call us today to tell us more about your water worries and we'll tell you how we can restore your plumbing.
Signs You Need Water Main Repairs
When you have a plumbing issue, it's usually a single pipe that's to blame. However, if you have severe backups, clogs, or leaks, it might be trouble with the main water line. Main water line repair and replacement are best left to the pros. Watch out for these signs that say there's trouble in your main water line.
Pooling Water in the Yard: Pools of water in the yard often mean that you have a leak or break in your main water line. When water leaks from this pipe, it usually has nowhere to go but up.
Decreased Water Pressure: If your normally decent water pressure suddenly decreases, it could be a break in the main water pipe.
Spiking Water Bills: Your water bill should remain fairly consistent, so be sure to call a plumber if it goes up for no reason.
Foundation Cracks: Persistent moisture around your home's foundation eventually leads to cracks, which can compromise the foundation if not fixed ASAP.
Gurgling Sounds: If you hear gurgling sounds coming from the toilets or when you turn on your sink, it means you have a plumbing problem.
If you suspect you have a break or leak in your main water line, don't delay! Call the water main repair experts at Apex Plumbing, Heating, and Air Pros today.
Consider This Before Replacing Your Main Water Line

Replacing a main water pipe is often expensive and destructive to your yard and landscaping. If you're wavering between repairing or replacing your main water line, consider these points.
Sometimes, repairing the main water line is only a temporary solution. Homes built before 1960 often used galvanized steel for their main water lines. Galvanized steel is now banned in many states for new construction projects. The problem with these pipes is they're typically corroded and in poor shape today, which means replacing them is the sensible option.
Also, consider how old the line is; if it's over 40 years old, you're better off putting in a new pipe instead of patching up the old one.
Lastly, keep in mind that today, plumbers have various technologies at their disposal that minimize the excavation required to fix or replace main water lines. Often, they can perform repairs on sections of the pipe without disturbing your lawn or landscape.
If you're having issues with your home's main water line and don't know what to do, contact us for an inspection and consultation.
Home of the Pros in Water Line Repair
When you contact Apex Plumbing, Heating, and Air Pros, you can be sure of the best service possible from our team. We have been completing water line repair for years and offer the highest standards in workmanship. Whether you have noticed your water is a strange color, or your water pressure is lower than usual, it could point to a problem in your water lines.
Our plumbers will inspect your pipes and water lines to pinpoint the problem and then recommend the most suitable approach for repair. No matter what the extent of the problem, you can be sure we'll leave your pipes in excellent condition and ready to serve your plumbing system for many years. We're waiting to take your call.
At Apex Plumbing, Heating, and Air Pros, we offer years of experience in replacing and repairing water lines in Columbus. Call our team today to arrange a free inspection and a cost-effective estimate for water line installation or repair.