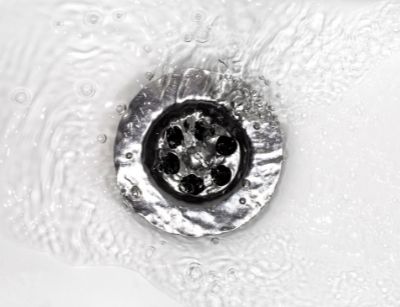 Most of the time, people have difficulty finding the time to schedule a drain cleaning. This is mainly because most people don't know when they need their drain cleaning done. So, we're going to break it down for you and give you some ideas of when it might be a good time to call in your professional plumber.
Slow Draining
If your sink or bathtub drain is slow-moving or not draining correctly, this could be because of clogs and buildup. A clog can develop in several ways and the usual culprits are food waste, hair, buildup from everyday use, or mineral deposits on older pipes.
Frequently Clogging Drains
If your drains are clogged regularly, you could be experiencing a few different issues with your drains. The most common reason is too much buildup in the pipes. If you have used fixes like plungers or chemical drain cleaners multiple times and they have not worked, enlisting the help of a plumber can be beneficial.
Annual Checkups
A plumber is an expert in the field who can thoroughly inspect your pipes for damages and blockages. To keep your drains in check, you should schedule an annual drain cleaning. The cleaning should be performed by a certified plumber who will use special equipment to flush out the lines and remove any hair or soap scum blocking the pipes.
Even if your drains are operating as they should be, you should get your drains cleaned at least once per year. This is necessary because buildup can occur even if you live in a clean household.
Older Plumbing and Pipes
If you live in an older home, your pipes may be at risk of clogging. It's essential to check them periodically to clear out any jams that build up because they could cause a slow drain or completely stop the drain from flowing. This can cause serious problem and lead to smells, sewer back-ups, and potential flood damage.
If your plumbing and pipes are older, you may pay to get a professional drain cleaning at least twice per year. The older the pipes, the more likely they will develop clogs and other problems that can be fixed or prevented with a plumbing service.
After Repairs or Replacements
If you have had plumbing work done in your house, such as replacing a leaky pipe or fixing a broken one, it is best to have the drains cleaned afterward. This makes sure that the drains are clear of debris and other things that may prevent them from working properly. Plus, if you do this right after the work is completed, you can ensure that the plumber did the work correctly, so you don't have to call again later to fix any other problems.
After a Flood
If there has been a flood in your home or apartment, you should call a qualified drain cleaning professional. This type of damage can be extensive and can leave your pipes unable to handle large amounts of water. Flood damage breaks down the pipes and dirt and waste accumulate, leading to severe issues like odor, flooding, and sewage backups. This is especially true if flooding occurs outdoors, where pipes and walls are exposed to corrosive materials like old sewage water and dirt.
Strange Sounds in the Pipes
Strange sounds in your pipes could signify that there is a problem with your drain. This might be water backing up into the toilet, the pipes rattling against each other, or a strange rushing sound. If you hear any of these noises when things are not supposed to be draining, you should call and have it looked at right away.
Backed-Up Water
If you have standing water or backup in your drains, this is a clear indication to have your drains cleaned right away. Backup can be caused by several things, such as food particles, grease buildup, or hair jamming up a pipe. All of which will continue to block your drains if they aren't removed accordingly.
After Remodeling Projects
When you have remodeled the interior or the exterior of your home, you should have the drains inspected by a professional. This will ensure that no piping was damaged during construction, which would ultimately affect the flow of water to the pipes. When a pipe breaks, it can take several days to cause problems with your plumbing, so it is essential to schedule a drain cleaning after significant renovations are complete.
After Moving into a House
A professional plumber can also help you ensure that your drains are in good condition if you move into a house that does not have a history of regular maintenance. If you purchased a previously owned home that was not well maintained, it might be harder to know the type of maintenance it has received. A professional drain cleaning service will let you know whether the drains need any further work or if they are in good shape.
After a Water Main Break
If you've experienced a water main break in your home, it is best to have the pipes and drains cleaned as soon as possible. If you wait too long, the pipes can break down from the stresses caused by standing water. If there is standing water in your home for several days or more, mold and mildew can grow and make your home's environment less pleasant to live in.
Odor Coming From the Drain
If you notice a foul odor coming from the drains, it could potentially be clogged. Sometimes, odors and sewage backups are caused by serious issues that cannot be fixed on your own and require immediate assistance. Other times, it can be as simple as using a drain snake to clear the blockage. A professional can help you determine which solution is best.
For Homes with Unusual Plumbing
If you don't know what type of plumbing you have in your home or how old it may be, a good rule of thumb is to call for drain cleaning just to be safe. It's better to have the plumbing thoroughly inspected and treated before a major issue occurs.
Depend on the Professionals
Apex Plumbing, Heating, and Air Pros services water heaters, gas lines, toilet repair, sump pumps, kitchen plumbing and repiping. We also offer drain cleaning, hydrojetting, burst pipe repair and main water line repair! We have your plumbing needs covered. We can also perform sewer repair, slab leak repair, excavation and sewer video inspection as well.
We offer plumbing, drain, and sewer services in Columbus, OH, and surrounding areas. Our care plan membership makes maintaining your plumbing a breeze, and we have emergency service available for those unforeseen situations! Visit our website for coupons, reviews, and service scheduling at your convenience. For more information on drain cleaning or our other plumbing services, contact Apex Plumbing, Heating, and Air Pros today!