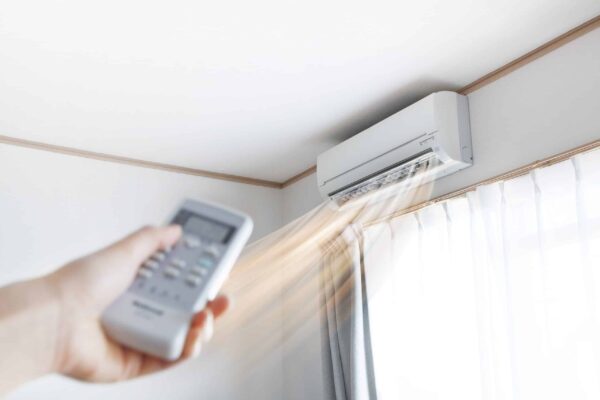 As a homeowner, you likely weigh several factors when determining whether to upgrade or replace your appliances. Your HVAC system is one of the more significant investments you will make in your home, ranking alongside replacing your roof.
When considering an HVAC upgrade, you are probably thinking about the cost, its efficiency, and if the new system will improve your comfort within your home. However, you are likely also considering what the investment will mean to the long-term value of your home.
Several factors that pertain to ductless mini splits may ultimately influence your home's resale value. If a new HVAC will increase your home's value, you may be willing to invest a little more for a system that has additional features or will reduce your utility bills. Let's learn how adding a ductless mini split may impact the value of your home.
1. General Return on Investment for HVAC Upgrades
According to statistical data provided by the National Association of Realtors®, HVAC upgrades tend to have a return of up to approximately 71%. In other words, if you spend $15,000 to install your mini split, you can expect that it might add about $10,000 to your selling price.
2. Customized Comfort
One of the primary draws for ductless mini splits is the customized comfort they offer to the home. This is especially attractive for families with young children or older adults that need a different temperature in their living area. Often, these family members require a cooler environment in the summer and a warmer one in the winter than most people prefer to set as the base temperature in their homes.
Other people that will value customized comfort include those who work from home, homeschool their children, or run high-end computing equipment that emits a lot of heat. In all of these cases, mini splits allow you to keep the room's temperature exactly where you need it to make these spaces comfortable.
3. Energy Efficiency
Some homebuyers are highly motivated by energy efficiency and will pay a premium for more efficient appliances. Ductless mini splits are some of the most efficient heating and cooling systems available.
Ductless mini splits are more efficient than central HVAC systems because they consist of several air handlers throughout your home and a single compressor outside. The benefit is that only the air handlers in the zones that need conditioning will run. This means that you are not paying for heating and cooling in areas of your home that you are not using. Each zone has a thermostat, so you will get more even temperatures throughout your home, improving your efficiency.
4. Improves Home Offers
When you are ready to sell your home, it is always better when more buyers are interested early on. Part of the equation for making that happen is to have features that buyers appreciate and reduce the number of obstacles they will face.
If your current air conditioning system is more than 10 years old or your heating system is more than 15 years old, these can present an obstacle to buyers. Buyers recognize that the appliances are in the later stages of their service life and will likely result in significant repair or replacement costs within a few years. You can remove that obstacle by replacing your current system.
Anecdotally, real estate agents have reported seeing ductless mini splits increase the number of offers when a home first goes on the market. This statistic is especially true when the system is relatively new and has a lot of service life left in it.
5. Future Expansion
One way to think about value is to look beyond the initial installation. Instead, consider the new system's expandability in the future. For example, most mini split heat pumps can handle up to eight zones and independent air handlers. However, most homes don't require that many zones initially. That leaves room for expansion in the future, which could be advantageous for future homeowners.
An expansion could mean creating an additional zone in the existing structure or expanding comfort to the attic or basement. It may also allow for heating and cooling in a new addition, such as a sunroom or bedroom. For any buyers with a vision for adding to the home in the future, this may contribute significantly to their offer because it will reduce the costs of those additions down the road.
6. Less Wear on Home Goods
Other factors in your home's value may include the wear on the items within your home, such as the furniture, counters, shelves, and more. Inconsistent control over your interior temperature and humidity can cause these items to break down more quickly. As they wear, your home looks older and less attractive.
When potential buyers visit your home, worn furnishings leave a less-than-favorable initial impression. The end result is either fewer offers or lower offers than if the home looked more updated. Ductless mini splits help to more effectively regulate the temperature and humidity throughout your home, reducing wear on all of your fixtures and furnishings.
7. Reduce Home Repairs
Along with wear on your home goods, poor temperature and humidity control will wear on the structure of your home, including the frame and the foundation. It could result in mold within the walls, wear on the paint or wallpaper, and many other
undesirable things.
Unfortunately, many of these problems are not apparent on the surface when someone is looking at your home. The buyer may not uncover these problems until the presale inspection. If that happens, it could derail the agreement or they may come back to negotiate a lower price. Both are preventable by managing the temperature and humidity within your home more effectively with a ductless mini split.
8. Capitalizing on Tax Incentives and Rebates
Now is a great time to benefit from the return on installing a ductless mini split with tax incentives and rebates included in the Inflation Reduction Act. Homeowners can get up to $2,000 with the recently expanded Energy Efficient Home Improvement Tax Credit. There is also as much as $4,000 available with the Home Owner Managing Energy Savings rebate program. For low- and medium-income households, there is up to $8,000 available for heat pumps through the High-Efficiency Electric Home Rebate Act. Work with your tax professional to identify the best programs to maximize your savings.
When people around Columbus, OH want five-star home services, they call the team at Apex Plumbing, Heating, and Air Pros. Our expert technicians deliver stellar heating and air conditioning installation, maintenance, and repair. In addition, we offer a full range of residential plumbing services, such as drain and leak repairs, water heater services, sewer services, and more. Call Apex Plumbing, Heating, and Air Pros to schedule your consultation with one of our highly-rated HVAC technicians to explore whether adding a ductless mini split is the right move for your home.