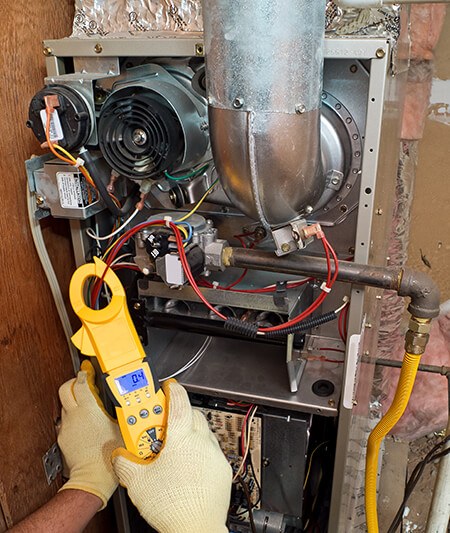 If you're living in Gahanna, OH, and don't have a heating repair team you can count on, Apex Plumbing, Heating, and Air Pros can help you out! At Apex Plumbing, Heating, and Air Pros we offer our customers a 5-star service guarantee and free estimates. Having a reliable furnace is a must in a place like Gahanna. Giving your furnace a test run in early fall and performing routine maintenance can ensure you don't end up with a surprise breakdown when winter hits in full force. Talk to us at Apex Plumbing, Heating, and Air Pros about getting furnace service.
Expert Heating Repair in Gahanna
Is your furnace in need of repairs? There's a lot that it could be telling you. Pay attention to signs like loud hissing, humming, or clanks and bangs. These aren't normal and can mean you need heating repair. The sooner you get the issue fixed, the less time it has to get worse. Often times simple problems when left unfixed, end up causing bigger problems that result in more costly repairs.
Signs your furnace is in need of repairs:
Abnormal sounds
Sudden increase in energy bill
Uneven temperatures throughout your home
Unusual smells coming from furnace
Furnace struggling to turn on
If you've noticed any of these signs you should get in touch with someone from Apex Plumbing, Heating, and Air Pros. Our highly-skilled technicians can asses what's going on. Having a heating repair team that offers 24/7 emergency service can make a huge difference if you end up with a furnace breakdown. If you want a team that will show up for furnace service both day and night, holidays and weekends, Apex Plumbing, Heating, and Air Pros is the team for you. Our proven track record, glowing reviews, and awards give new customers confidence in choosing us. We offer free estimates as well, so you can know exactly what to expect.
Professional Furnace Service Team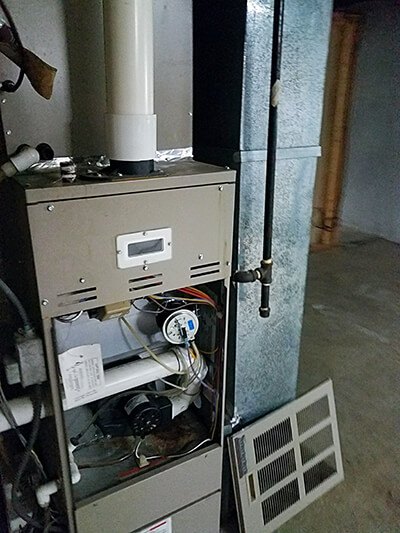 At Apex Plumbing, Heating, and Air Pros we take pride in the work that we do and go out of our way to make sure our customers are satisfied with our services. That means we offer a 5-star guarantee and a free, no-obligation estimate.
We're a BBB-Accredited company and were given Angi's List 2021 Super Service Award. We're a Home Advisor Top Rated company and have received a slew of positive feedback from our customers. We're truly there for our customers when they need it no matter what time of day or night.
Looking for more than furnace repair? Apex Plumbing, Heating, and Air Pros can also handle your installation, maintenance and AC repair services! Trust the Pros Who Knows!
If you need heating repair in Gahanna, Apex Plumbing, Heating, and Air Pros is here for you. Give us a call to schedule our services, ask a question or just to learn more about us.