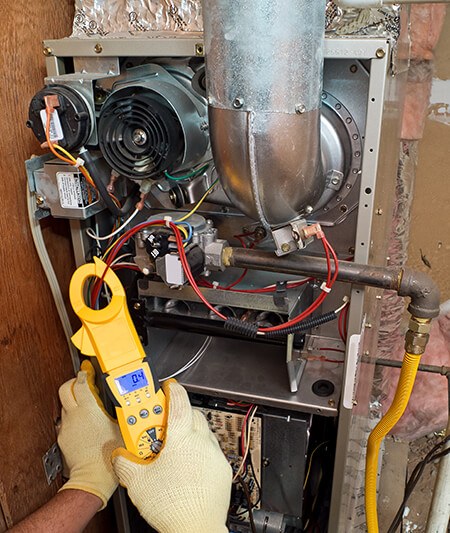 For high quality heating repair in Reynoldsburg, OH, contact Apex Plumbing, Heating, and Air Pros. Our staff of experienced technicians deliver 5-star service, at home after home. We work with top industry brands to deliver heating your can trust. As a leading furnace repair company in Reynoldsburg, we're committed to ensuring your satisfaction with our work.
We're available 24/7 to handle emergency outages and get your home back to a cozy oasis tucked away from the winter cold.
Expert Heating Repair in Reynoldsburg
If you turned on the heat only to notice the temperature still dropping in your home, it's probably time to call in the "pros who knows," which is more than just a slogan at Apex Plumbing, Heating, and Air Pros. Total system failure means that you need emergency heating repair to handle the cold of an Ohio winter. If you notice unusual noises when running the heat, or see the pilot light change colors, these could also be signs that you need repairs.
There are many relatively straightforward issues that can decrease heat performance:
Increases on your heating bill
Unexpected odors and poor indoor air quality
Unresponsive heat
The furnace struggles to start or turns off too quickly
In many cases, you can avoid major repairs with regular maintenance. At Apex Plumbing, Heating, and Air Pros, we offer annual maintenance plans designed to keep your furnace or heat pump in top condition. Avoid losing heat to simple fixes like loose belts or dirty igniters. Our maintenance includes cleaning vulnerable systems and checking all moving parts and pieces.
Your Trusted Furnace Repair Company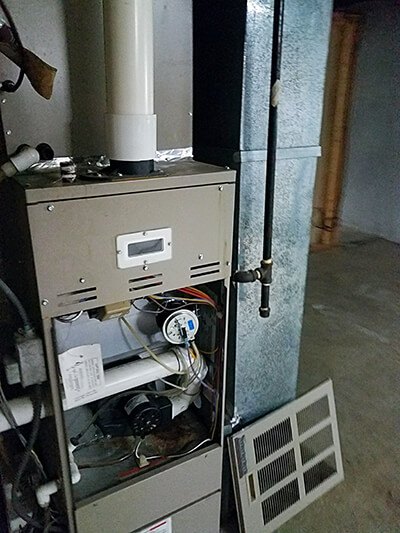 At Apex Plumbing, Heating, and Air Pros, we focus on delivering exceptional customer experiences, every time. To give you peace of mind, we offer a 100% customer satisfaction guarantee and have more than 1,000 5-star reviews to showcase our service. Our goal is to offer top-quality plumbing and heating repair at reasonable, transparent rates. When you contact us as your furnace repair company, we deliver a free, no obligation estimate. You'll always know what to expect before we start work. Plus, we're always looking for ways to deliver more value which is why we have seasonal coupon offers available on our website and financing on approved credit.
Looking for more than furnace repair? Apex Plumbing, Heating, and Air Pros can also handle your installation, maintenance and air conditioning repair services! Trust the Pros Who Knows!
When you need heating repair in Reynoldsburg, call in the HVAC pros at Apex Plumbing, Heating, and Air Pros. As a leading local furnace repair company, we can fix any make or model and make recommendations for long-term savings!