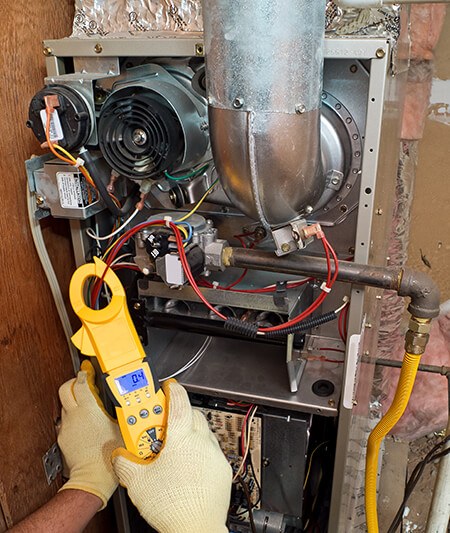 For furnace repair in Westerville, OH, why not call the team here at Apex Plumbing, Heating, and Air Pros? We're a leading name in all aspects of heating repair and we'll always go the extra mile to ensure you get the best possible service. From the moment you speak to our team, we'll put your mind at rest. Whether you have turned on the thermostat only to find the furnace is unresponsive, or you can hear some odd sounds when it fires up, we'll get to the bottom of the problem in no time. Our heating engineers are at the top of their game and always ready for a challenge. From old furnaces that have lots of life left in them to newer models with the latest technology, we can handle them all.
The Best in Furnace Repair in Westerville
When you book furnace repair in Westerville, you want to be sure that you're getting the best service and value for money. We keep our prices fair and our standards high. Whether we're at your home for a few minutes or some hours, we'll give you the same great service at all times. Our technicians will work swiftly but surely, keeping you informed of our progress. We know you won't want to wait around all day for us to get the problem resolved, which is why we always give you a firm ETA and an estimate of our completion time. We'll also ensure your home is protected from dust and debris where necessary and work with complete respect and care for your home. Speak to our furnace repair experts today and discover the home of great service right here.
Call us for furnace repair if you have any of these problems:
No or weak airflow from your vents
Strange sounds or odors
Frequent over-cycling
Flickering or weak pilot light
The Home of Outstanding Heating Repair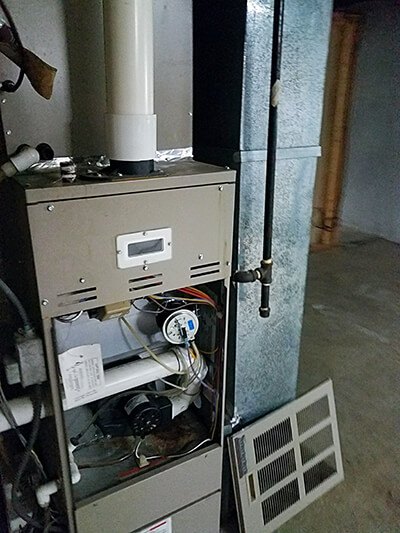 With years of experience under our belts and our commitment to great service, you can depend on us to always give you our best. From those annoying furnace problems that keep happening intermittently to complete breakdowns that take your entire system down, we can help. No matter how minor the problem seems to be with your furnace, we always recommend that you call us right away. Small problems can turn into big furnace repair jobs very quickly. We'll always aim to keep our costs down but it's so much better than you keep your costs down yourself by calling us at the first sign of a problem.
Looking for more than furnace repair? Apex Plumbing, Heating, and Air Pros can also handle your installation, maintenance and air conditioning repair services! Trust the Pros Who Knows!
For furnace repair in Westerville that always has your comfort in mind, call the experts at Apex Plumbing, Heating, and Air Pros. Great service starts here!