Tired of dealing with standing water and looking for yard drains in Columbus, OH? Good drainage is an essential part of protecting your home. Underground spaces are vulnerable to groundwater seepage, while poor drainage at the surface can lead to damage to your foundation and landscaping. Suitable yard drainage systems move water away from your home, helping to prevent issues like flooding basements and pooling in your yard.

If your current drainage system isn't keeping your home dry and your yard in good condition, it might be time to look at alternative methods. Work with professional plumbers to develop a system to protect your home and keep your belongings safe and dry.
Yard Drain Experts in Columbus
Many types of drainage systems help keep water away from your home. For example, your gutters push water away from direct contact with your roof and walls, while yard drains keep that water moving toward municipal storm drains. Most yard drains are installed in low-lying areas in your yard. These low points can act as a catchment area for rainwater, creating muddy pools and breeding grounds for pests like mosquitos. Catch drains install a basin at those low-lying areas and a surface-level drain system for water to follow. When too much rain falls too quickly, it can overwhelm already installed drainage systems, leaving you with a lot of water and no practical way to move it. Yard or catch drains pull away that surface water, letting your yard dry out more quickly and preventing high groundwater levels.
If groundwater is a significant issue in your area, you might consider installing French drains to redirect water away from your basement and foundation. During heavy rainfall, high concentrations of groundwater can cause seepage in and around your foundation. French drains operate well below the surface of your yard and give the water a place to go. In addition, these yard drainage systems are often paired with a sump pump to move water more quickly in more flood-prone areas.
---
There are many options for improving your yard drainage systems, including:
French drains
Catch drains
Channel drains
Downspout extensions
Dry well installation
---
A sound gutter system paired with yard drains that direct water away from your home to areas designed to handle the sudden influx all work together to keep your foundation watertight. However, if you have an area of your yard prone to flooding or frequently notice water pooling at the base of your downspouts, you might need help from a professional plumber to handle your drainage issue.
High-Quality Plumbing and Yard Drainage Systems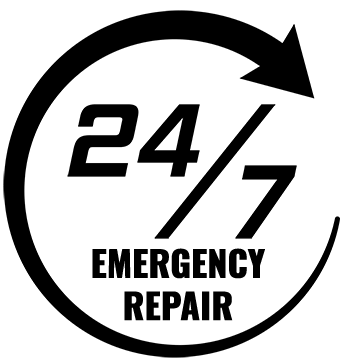 At Apex Plumbing, Heating, and Air Pros today, our plumbing pros are highly skilled and ready to help 24/7. We know that flooding doesn't wait for business hours, so we're always available in an emergency. When you need service right away, we respond quickly and with a no-obligation quote, so you never pay unless you choose us to improve your yard drainage systems in Columbus. All of our work comes backed by our 5-star satisfaction guarantee, and we offer continuing maintenance plans to help keep our installations in optimal condition.
Suppose you're ready to retire your wet vac and keep your Columbus home dry with better yard drainage systems, contact Apex Plumbing, Heating, and Air Pros today! Our reliable and skilled plumbers can give you a fast and free estimate for installing yard drains.