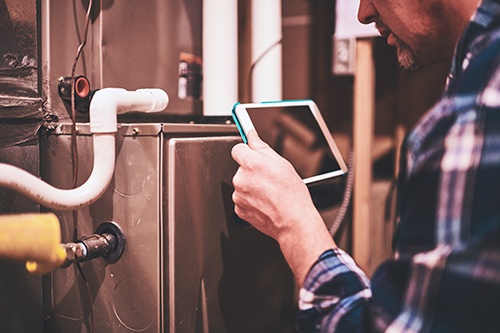 You're not alone if you need furnace replacement services in Columbus, OH. After being out of action for several months, it's normal for furnaces to experience a few hiccups. You might notice a strange odor or the appliance isn't turning on fast enough. Sometimes, these problems can be resolved through a quick repair.
In many cases, however, you'll need a full furnace installation. No matter what the issue is, it's important to act fast. The quicker your furnace is restored, the sooner you can enjoy high-quality heating.
Reliable Furnace Replacement and Installation in Columbus
It might take a while to start when you turn your furnace on for the first time since last winter. However, you might need a replacement if it refuses to turn on or if you experience difficulties on multiple occasions. Anything from a broken part to plain old age can prevent a furnace from activating.
To determine if you need a new furnace, keep an eye out for the following signs:
Difficulty turning on the furnace
Strange noises and odors
Discolored pilot light
Poor air quality or heat
Higher monthly energy bills
Another sign your furnace needs replacing is abnormal odors or noises. A strong, lingering fuel smell is often the result of a gas leak or lack of proper maintenance. Loud, persistent noises, meanwhile, suggest some internal components are broken.
In addition to monitoring noises and odors, regularly check your pilot light. Generally, this light (located near the bottom of the furnace) should be blue. If it's a different color, such as red, yellow, or green, there may be an issue with your ventilation. This can affect air quality, so you'll want it fixed as soon as possible.
Speaking of air quality, poor airflow or low heat is another indication something is wrong. Ideally, your furnace should match your thermostat settings. If not, you either have a ductwork problem or a faulty thermostat. Either way, your furnace will overwork to meet the desired temperature, leading to higher monthly energy costs. Thus, it's a good idea to carefully check your energy bills to ensure they're not increasing substantially.
Get a New Furnace in Columbus Today!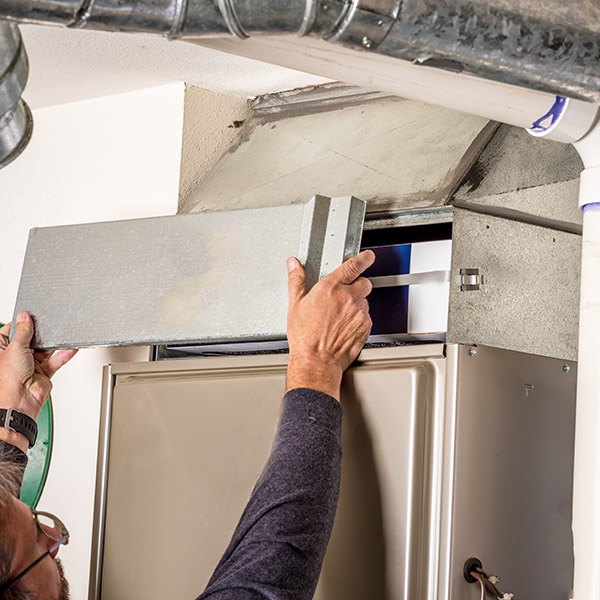 Are you experiencing burdensome problems with your furnace? If the answer is yes, it might be time for a new furnace. This is especially true if your current one is over 15 years old.
A furnace installation brings many benefits, including improved heating, better air quality, and higher efficiency. Not only does this help ensure your home is warm for the winter, but it also lowers your energy costs. So, where can you find reliable furnace replacement services? Look no further than the Apex Plumbing, Heating, and Air Pros.
For years, our business has connected homeowners with top-notch, functional furnaces that suit their heating and budgetary needs. Once customers have chosen a furnace, they know they can trust us to complete an expert installation. We'll also accommodate different scheduling needs. Our commitment to quality, coupled with our prompt response times, sets us apart.
In addition to high-quality products and convenient scheduling, we offer a team of fully licensed and certified heating technicians. No matter what job they're working on, you can expect 5-star quality service that puts your needs first. We pride ourselves on our customer service and assist in serving residences and businesses across the Columbus region. Whether you need a brand-new furnace or just some HVAC advice, we're always happy to lend a hand.
Looking for more than furnace installation? Apex Plumbing, Heating, and Air Pros can also handle your repair, maintenance and air conditioning replacement services! Trust the Pros Who Knows!
We also offer furnace installation and replacement in:
---
Regarding expert furnace replacement services in Columbus, you can always count on Apex Plumbing, Heating, and Air Pros. Contact us today to learn more!