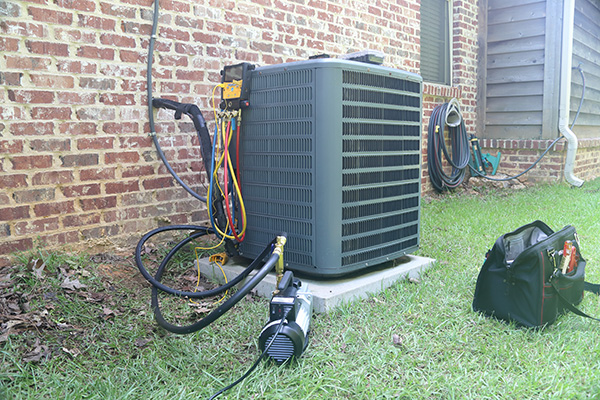 Did you know that with good HVAC maintenance in Columbus, OH, your unit can easily last for 10 years or more? Much like maintaining a car, your AC maintenance should happen on a set schedule, recommended by the manufacturer of your unit. The same is true with furnace maintenance. By keeping units clean and performing recommended services on time, you get the best out of your heating and cooling systems for years to come.
Preventative HVAC Maintenance in Columbus
Your heating, ventilation, and air conditioning systems work together to create a well-insulated thermal pocket inside your home. Ventilation systems ensure that the air in your home exchanges regularly, but when tied into a well-functioning heating and cooling system, the exchange doesn't lead to heating or cooling loss. Whenever you're worried about the functionality of your heating and cooling systems, make sure ventilation is included in your HVAC maintenance service.
Have technicians take a look at:
Attic, basement, crawl space
Duct condition
Duct layout
Air exchange rate
Join our Care Bear Club today to make sure your HVAC system is operating smoothly and problem-free!
Columbus AC Maintenance Team
When scheduling HVAC maintenance, you'll often need to have certified technicians come out twice a year. In the spring, it's best to do your AC maintenance, before you start running the air conditioner regularly. HVAC pros can clean the unit, add coolant, change filters, check belts and test your system to ensure it's fully operational. If there are any potential problems, we can often find the issue before it leaves you sweltering in the summer heat. It's always best to catch repair issues early, helping to keep the price down and affordable. Even ignoring something as simple as a filter change can result in costly repairs.
What can you expect during an AC maintenance visit?
Thorough inspections of every part of your unit
Cleaning indoor and outdoor parts of the unit
Full system testing
Filter changes
Coolant refills as needed
Scheduling Furnace Maintenance in Columbus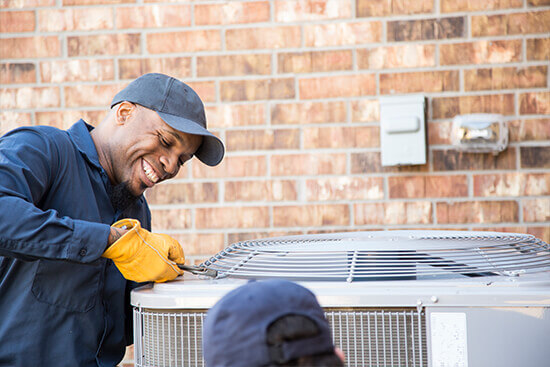 The best times to schedule furnace maintenance are when it won't be in use. Spring and fall are often ideal. In the spring, even if you don't schedule a full maintenance visit, you should take the time to check and replace any filters that may be full. In the fall, or anytime you want to turn on your heat, you should schedule a full-service furnace maintenance visit. Your furnace heats your home with combustion, which comes with several risks. Carbon monoxide buildup, leaking fuel, and other issues can be dangerous for your family and your home.
During a furnace maintenance visit, trained, NATE-certified technicians from Apex Plumbing, Heating, and Air Pros perform thorough testing for every safety system, letting you run the heat with confidence. We also clean out the furnace and any vents to the outside, along with checking the heating element and pilot light. During furnace maintenance, we swap out old filters and turn the system on to make sure the thermostat works and the furnace is running as it should. With proper maintenance, you can improve the energy efficiency of your unit and avoid unnecessary repairs and loss of heat.
Looking for more than maintenance? Apex Plumbing, Heating, and Air Pros can also handle your heater repairs, heater replacements, cooling repairs and new air conditioner installations! Trust the Pros Who Knows!
If you're overdue for HVAC maintenance in Columbus or just want to get a jump on scheduling service, contact the Apex Plumbing, Heating, and Air Pros today for fast and reliable service.