When people need a commercial plumber in Columbus, OH, it's our phone that rings. They know they can rely on us for our 5-star satisfaction guarantee. We work with our customers to make sure they're getting the services they need from us as an experienced commercial plumbing contractor. As professionals, we also know that solid values including clear, consistent pricing, prompt arrival and fast service, and great communication are essential.

When your drains need professional attention, or your grease traps, sewer lines, water supply lines, or water heaters, anything that makes your business work, we're here to do it right. At Apex Plumbing, Heating, and Air Pros, "Home of the Pros," our reputable commercial plumbers keep your pipes flowing right in Columbus.
Reliable Commercial Plumbers in Columbus
When your kitchen can't function because of plumbing issues, or a hot water heater failure keeps you from dishwashing, your business stops. The same goes for factories, healthcare facilities, hotels, and even office buildings. Anywhere you rely on plumbing to meet code and provide necessary functions, you need our commercial plumbers on standby. We act quickly to help you through life's plumbing malfunctions large and small, with pricing that makes sense and services we stand behind 100%.
We provide plumbing repairs large and small, and major plumbing work like sewer line repairs and water supply line replacement. Count on us for routine drain cleaning to keep ahead of the clogs. Make sure to schedule regular plumbing inspections to catch problems in time to repair them at your convenience.
Our commercial plumbing services include:
Plumbing repairs and installation
Drain cleaning and clog removal
Tankless water heaters
Water filtration
Sewer services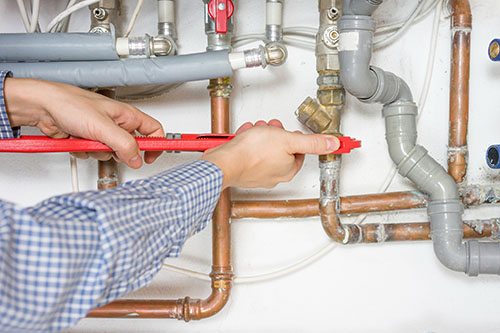 If our inspection reveals equipment or pipe replacement needs, we'll make sure your business is updated quickly with minimum downtime. Whether you need a new water heater or replacement of corroded pipes, we'll do it right at a reasonable price.
What to Look for in a Commercial Plumbing Contractor
Here in Central Ohio, you have a variety of contractors to choose from when you need industrial plumbing. Although finding the right one can be a challenge, here are a few things to look for before making your final selection.
Experience: When looking for a commercial plumber, experience at the top of the list of things to look for. Look for a company that's been in business for a long time and has extensive experience in the commercial space.
Customer Reviews: While it's good to check the company's online reviews, it's also a good idea to reach out to others who have used the contractor before to get their opinion. Also, don't be afraid to ask the company you're considering for references.
Warranties & Support: Before you hire an industrial plumbing company, find out if they honor warranties on installed appliances and if they guarantee the work for a specific time. Also, ask about after-the-fact support. Are they available for emergencies, during holidays, or weekends?
Trusted Commercial Plumbing Contractor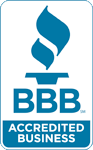 For one less thing to worry about at your business, get to know the "Home of the Pros," Apex Plumbing, Heating, and Air Pros, for experienced commercial plumbing contractor services in Columbus. We're a top rated team of commercial plumbers, large enough to provide fast response with our well-equipped and stocked vehicles. Our plumbers are ready to perform most routine repairs on the spot so you can stay focused on what you do best. We have well over 6,000 great Google reviews, we're BBB accredited, and ready to serve you.
We also offer commercial plumbing services in:
Apex Plumbing, Heating, and Air Pros is the commercial plumbing contractor for leading businesses in Columbus. Would you like us to be yours? Call today!