If you're in need of gas leak detection and gas leak repair in Columbus, OH, you can count on Apex Plumbing, Heating, and Air Pros to come through. Most people don't have to be told how dangerous gas leaks are, but few people actually know what to look for besides a gas odor.

That's why we're so passionate about offering the community reliable gas leak detection. When you have a leaky gas line, not only are you, your family, and your pets in harm's way but so are your neighbors. At Apex Plumbing, Heating, and Air Pros we take your safety seriously.
Experienced Gas Leak Detection and Repair in Columbus
Your dead houseplants may not actually be due to your lack of a green thumb. Along with experiencing physical symptoms yourself and noticing distinct odors and sounds, dead houseplants can be a sign of a gas leak. If you notice a whistling or hissing noise near a gas pipe or can see damage to a gas pipe, get a safe distance from your home and alert the authorities.
Signs of a gas leak include:
Smelling a rotten egg or sulphur odor
Drowsiness, headache, difficulty breathing, nausea, dizziness
Visible damage to a gas line
Noises like hissing, or whistling coming from a gas line
If you're noticing any of these signs but are unsure if they are gas related, give us a call right away. Gas leak repairs should be made right away to prevent a catastrophe from happening. In the meantime, keep you and your family safe by getting a safe distance from your home. Don't do anything that could cause a spark. Don't open windows, or your garage, and don't use your cell phone until you are a safe distance away. Any electrical charge like turning on the lights or using an electrical outlet can cause a spark.
Experiencing symptoms from a gas leak? At Apex Plumbing, Heating, and Air Pros your safety and comfort are our business. Don't hesitate to give us a call and perform gas leak detection.
Professional Gas Leak Repair When You Need it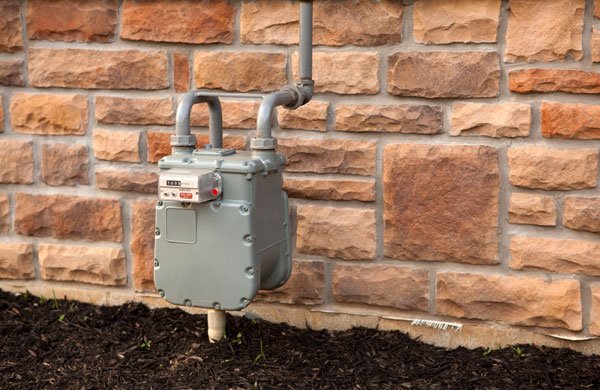 At Apex Plumbing, Heating, and Air Pros we'll do an estimate free of charge! You deserve to know how much a project is going to cost before you officially hire us to do the work. Our plumbers are highly skilled and experts at what they do so you can rest easy knowing you're in good hands. If that doesn't give you peace of mind, our 5-star satisfaction guarantee will. Get the expertise you need in order to sleep in peace at night knowing your home is safe and sound.
Our team can also detects and repairs gas leaks in:
If you're in the Columbus area and concerned that your home may have a gas leak, give us at Apex Plumbing, Heating, and Air Pros a call right away!