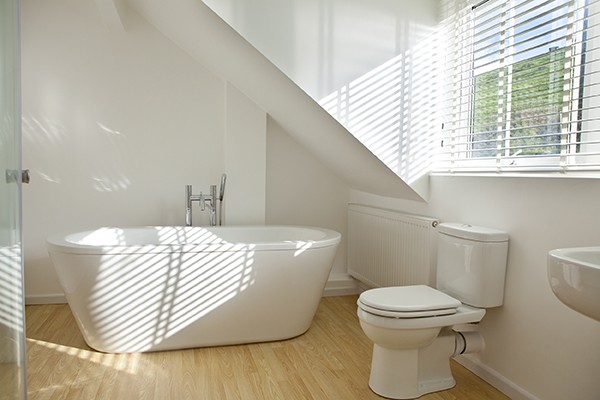 If you are thinking about bathroom remodeling in Columbus, OH, then give the team at Apex Plumbing, Heating, and Air Pros a call. We're expert bathroom remodelers and will work closely with you to create the bathroom of your dreams. Whether you're looking for a beautiful modern bathroom or you'd like to recreate a vintage look, we're here to get the style and features just right. We can give you advice on how to maximize the space you have available and turn your existing bathroom into a practical and stunning space you'll love to spend time in.
Our plumbers and bathroom remodeling team have years of experience and can arrange all of the services you need under one roof. From the moment you start working with us, you'll know you made a great choice for your home. No matter what your needs or your budget, we'd be delighted to hear from you. Call us today!
Your Bathroom Remodeling Pros in Columbus
Is your bathroom a relic from the '80s? Is it in need of some serious TLC? We excel in bathroom remodeling in Columbus and we'd love to find out more about your ideas or to give you inspiration. Your dream bathroom could only be one phone call away. We'll visit your home to take a look at your existing bathroom and then provide you with an estimate for remodeling. Whether you have a small bathroom or a large space that you're not sure what to do with, we'll help you to get the most from your new bathroom. A new bathroom can really improve how you live your daily routine. From modern energy-efficient showers to deep free-standing baths that add a touch of elegance to your space, we can do it all.
We offer a range of bathroom remodeling services, including:
Piping
Sinks and showers
Bathtubs
Bathroom fittings
Toilets
Ideas for Renovating Your Bathroom
Have you ever gone out to a fancy restaurant or a neighbor's house and noticed how neat, clean, and modern-looking the bathroom was and wished it was yours? Well, you don't have to live with a cramped, crummy bathroom if you don't want to. Although remodeling the bathroom can seem overwhelming, here are a few tips to make the process go smoothly.
Determine Your Budget: To prevent yourself from going overboard and getting into debt, set a reasonable budget that's within your means. If you don't have the money to re-do the entire bathroom at once, try doing a little at a time.
Change the Bathroom Style: If you watch any home improvement shows on TV, you know there are endless layouts and styles of bathrooms to choose from. Although you might not be able to re-do the entire layout, get some ideas on developing a new style and then talk to your contractor to find out if they're feasible.
Plan for Space: One thing people want in a bathroom is a place for all of their stuff, so it's not scattered around in a mess. Look at ideas for maximizing storage space. By organizing and storing your toiletries and other bathroom items, you can make even a tiny bathroom appear larger than it is.
Carefully Choose Materials: Your budget will determine what materials you can use, but remember that the materials you use in the bathroom will undergo a lot of wear and tear, especially if you have a big family. Talk to your contractor to find out which materials will stand the test of time and put your money into those before anything else.
For a consultation about bathroom remodeling, call the experts at Apex Plumbing, Heating, and Air Pros today.
Watch Out for Signs Saying You Need a New Tub Installation
If you're one of those people who prefers a relaxing bath to a quick shower, then you know how crucial the tub is to the experience. A tub that's too small or in bad shape can take what's supposed to be a relaxing activity can turn into pure frustration.
Here are the most common signs saying that it's time to consider getting a new bathtub.
Stains: Brown or yellow stains not only make your tub look awful, but it's also embarrassing when you have company over. Stains also help breed germs and bacteria, so if your tub is significantly stained, plan to get a new one ASAP.
Leaks: Leaks go beyond a mere annoyance; they can cause significant damage to your floors. Although some leaks are quickly patched, larger ones require the entire tub to be replaced.
Mold & Mildew: Like stains, mold and mildew buildup is unsightly, embarrassing, and can lead to health problems. If the mold is out of control in your tub, you'll feel safer about bathing in a new, clean tub.
Cramped Size: Taking a bath is just as much about relaxing as it is about getting clean, so if your tub is too cramped that it's uncomfortable to sit in, it's time to upgrade to a larger model.
If you're sick of the way your bathroom looks, call us and let us help.
Upgrading Your Bathroom on a Budget
Some homeowners want to remodel their bathrooms entirely but don't have the money for a total renovation. That's okay because just upgrading one thing can make the bathroom feel new.
The shower is one of the most-used fixtures in the bathroom, so it's an excellent place to start.
Here are things to consider for installing an elegant, functional shower without breaking the bank.
Curtains: Installing new curtains isn't an actual upgrade, but if you've been using the same shower curtains for years -- you know, the ones that have mold at the fringes -- then ditching them and putting up something elegant and clean can make the bathroom look fresh and neat.
Add a New Showerhead: A new showerhead is a simple but significant upgrade that can save you money every time you shower while allowing you to have more fun getting clean. There are practically endless options to consider, including rain showerheads, handheld showerheads, low flow showerheads, and showerheads that integrate a music player so you can listen to your favorite tunes or podcasts while starting your day.
Add Caddies & Shelves: If it seems as if you're always running out of space, and your bathroom always looks cluttered, it could be because you're not using your available space effectively. Look at counter space, floor space, and space in the shower for places to put shelves or caddies to organize soaps, shampoos, razors, shaving cream, body, spray, etc.
The Bathroom Remodelers You Can Count On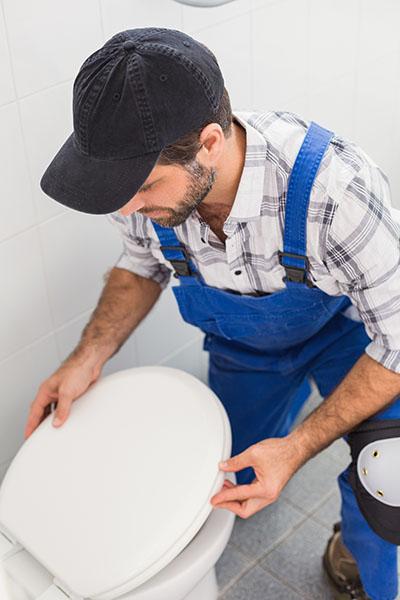 If you are looking for bathroom remodelers in Columbus that you can count on, speak to the team at Apex Plumbing, Heating, and Air Pros. We're on hand to assist you with all aspects of your new bathroom renovation and to give you advice and assistance every step of the way. From the planning and design stage to the application of the final tile or faucet, we will ensure you are completely happy. If your bathroom is letting the rest of your home down, or you're looking to add value to your home, speak to our team. We'll help you to fall in love with your bathroom all over again.
We also remodel bathrooms in:
Call our team at Apex Plumbing, Heating, and Air Pros today to discover why we're experts in bathroom remodeling in Columbus. We're here to create the bathroom of your dreams.