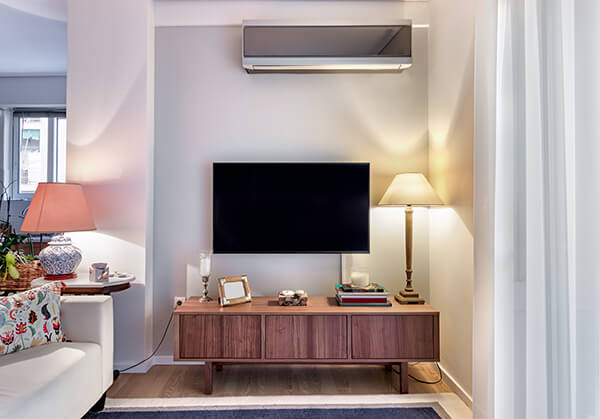 Mini-splits in Columbus are becoming increasingly common in homes. The flexibility and personalized climate control that they offer has attracted a growing number of homeowners. If your central AC unit is showing signs of failure, you might want to consider replacing it with a ductless air conditioner.
This highly efficient and versatile unit with convenient features that you won't find in a traditional air conditioner. Before you schedule an installation, though, it's important to understand how a mini-split works and how it can benefit your home. This will help ensure that you know what to expect ahead of time.
Energy-Efficient Mini-Splits in Columbus
A mini-split is an AC system that does not rely on ductwork to do its job. Instead, it circulates air through small holes in the unit. A ductless air conditioner is made up of individual units that are placed in different rooms in your home. Each indoor unit contains its own fan and evaporator unit. These two components are linked to an outdoor compressor via refrigerant lines.
As air travels toward the compressor, the refrigerant fluid lowers the temperature of the air. The cooled air then travels back to the indoor unit, where it is pumped into your home to cool down the space.
Convenience is one of the major benefits of a mini-split system. Because it is divided into units that can be placed in each room, it gives you more control over the temperature of your home. A ductless air conditioner is also much more flexible than a traditional unit.
Because there's no ductwork that needs to be installed, you can save a significant amount of space in your home. Installing refrigerant lines is a much easier and faster process. Sometimes, homeowners need to make structural adjustments to their homes to accommodate new ductwork. With mini-splits, you can install your new unit without disrupting the structural integrity of your home.
Here are some other major advantages of mini-splits:
Ease of installation
Higher energy efficiency
Cleaner & healthier air
Reduced indoor humidity
Various configuration options
More even cooling patterns
Before you schedule mini-split installation, it's important to be prepared. Not all ductless AC systems are created equal. To ensure that your mini-split works at maximum efficiency, you first need to consider the size of each room you plan to install a unit in. As a rule of thumb, the larger the room is, the higher its BTU capacity will be.
BTU capacity refers to the total energy your air conditioner expends to cool your space. It's a good idea to have an estimate of each room's square footage so you can tailor your mini-split to your needs. If you're unsure, an HVAC pro will help you make the best choice for your home.
Reliable Ductless Air Conditioner Installation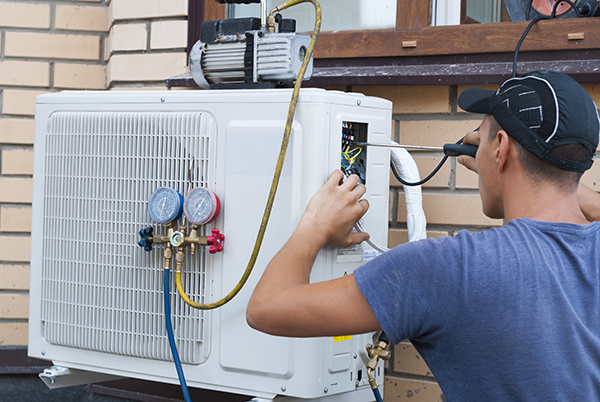 At Apex Plumbing, Heating, and Air Pros, we know how essential air conditioning is to your personal comfort. That's why our dedicated HVAC pros work tirelessly to meet your needs, whether you're looking to schedule a repair or replacement. We pride ourselves on delivering fast, efficient and reliable service every time.
Our 5-star satisfaction guarantee means we'll put in maximum effort until you're completely satisfied with the final product. No matter what type of project we're working on, we always take your specific needs into account. This enables us to provide a custom-tailored solution that works best for your home.
We're also the top heating and cooling provider in:
---
Ready to enjoy more convenient AC with mini-splits in Columbus? Give Apex Plumbing, Heating, and Air Pros a call today to learn more!