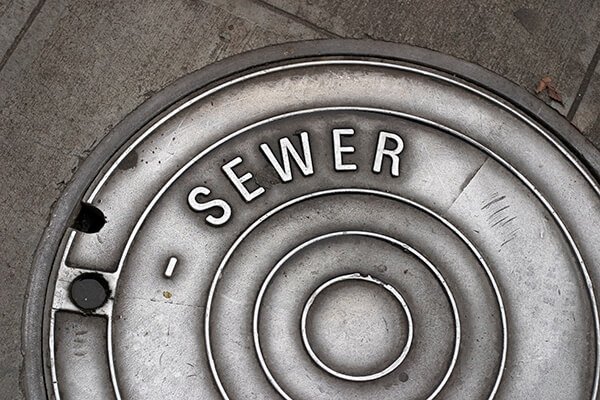 Get the most reliable sewer repair in Columbus, OH when you call us at Apex Plumbing, Heating, and Air Pros. Our team of experienced, qualified plumbers is always ready to help with every job from a simple drain clog to sewer line repair or replacement. At Apex Plumbing, Heating, and Air Pros, our team shows up on time and is ready to get to work. We quickly locate the source of the issue with your sewer line and make recommendations about the best way to repair the damage.
Common Sewer Line Problems
Tree Roots:Tree roots naturally seek out water sources, so if you have even a small crack in the sewer pipe, tree roots can burrow in causing clogs and ruptures.
Shifting Soil: Sometimes the soil surrounding the pip shifts, causing pipes to crack, break, or become misaligned.
Clogs: If you're not mindful about what you put down your drains, it's easy for the pipe to back up.
Corrosion: Corrosion and deterioration are usually the result of the pipe aging. Sewer lines made with galvanized steel or clay are typically in bad shape today.
Leaking Joints: When seals between pipes break, water leaks out.
Expert Sewer Repair in Columbus
When you have a problem with your sewer line, you want the best plumbing professionals to get things flowing properly. Sewage leaks often create lots of additional problems and need professional clean-up after repairs. The faster we can do your sewer repair, the less damage you'll face after mitigation efforts. A leaking sewer line can mean you have noticeable patches on your lawn or face regular toilet backups inside your home. Either way, our team of plumbers can stop the malfunctions and get your drains back to good working order.
Signs You Need Sewer Line Repair ASAP
Backups & Blockages: If you have water backing up into the house, or clogs throughout your home's drains, it's a sign of trouble in the main sewer line.
Sewer Odor: Sewer odors around your property are definite signs that you have a crack or clog in the main line.
Slow Drains: Slow drains can mean that a blockage has formed and may eventually lead to a clog. If you have slow draining water, try fixing it with a drain snake. If all of your drains are emptying slowly, it's signals a bigger problem that requires the help of a professional.
Soggy Lawn: Soggy spots on your lawn mean that you likely have a leak in your main sewer line that's coming up from underneath.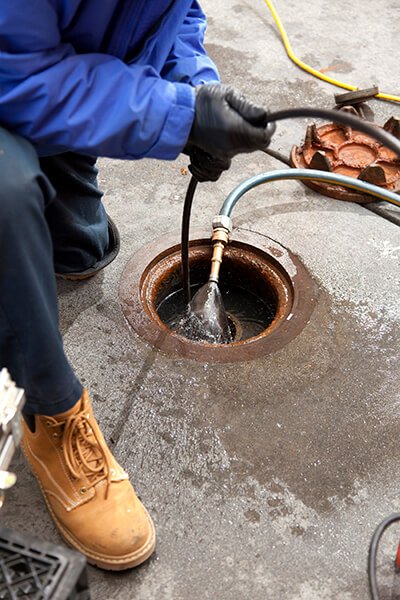 Once clogged, occasionally, doesn't mean much. But, if your drains clog regularly, or you can't figure out why a drain is clogged, the problem might be further down the line. Our sewer line repair service starts with an inspection of your pipes, so we know exactly what is causing the problem and how to fix it.
Excellent Sewer Line Repair
At Apex Plumbing, Heating, and Air Pros, we work with experienced, qualified plumbers so that you know your sewer repair will last. Any job that involves your sewer mainline requires professional attention. You might need to dig up the entire line or we may be able to repair your sewer with a re-piping option. With your satisfaction as our goal, we always want to offer as many options as we can when looking at a sewer malfunction. Every job we do comes with a five-star satisfaction guarantee.
We also repair sewers in:
If you're having trouble with your sewer line, give Apex Plumbing, Heating, and Air Pros a call today. Our friendly and knowledgeable team is happy to help you with sewer line repair in Columbus.