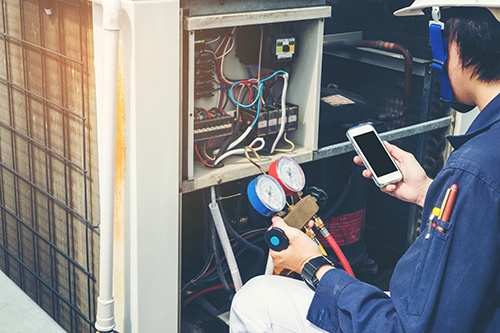 Is it time for an HVAC installation for your home in Newark, OH? If it's time for a new AC unit, you're either retiring your old unit, or you simply want to upgrade to something that is more efficient and gives better results. As HVAC units age, they get less and less efficient. Their inefficiency can cause your energy bill to rise and can also start requiring frequent repairs. This can get costly, especially for a unit that is struggling more and more just to keep your home at a comfortable temperature. And with as much time as we spend in our homes, we need it to be cool and comfortable throughout the hot, and humid Newark summers. No one has time to wake up sweating in the middle of the night, unable to sleep, or feeling too uncomfortable to relax on the couch. A new HVAC installation not only offers a cool and comfortable home, but it also can help lower your energy bills and save you money by not needing all of those repairs.
The Best HVAC Installation Team in Newark
If your HVAC unit is on its last leg, it will let you know. You'll notice your energy bill rising, and you might hear clanks and bangs and even humming and hissing noises coming from your unit all while your home becomes less and less comfortable. In some cases, the HVAC unit's struggle to perform has nothing to do with their age. It could be that the unit is too small for the size space that it's supposed to be cooling. In which case you might notice that it constantly runs without your home ever being at a comfortable temperature. This can be frustrating, but there's no reason to suffer through the heat. Having a professional help you find the unit that will best fit your home and getting a quality air conditioner installation done can make a world of difference.
It's important to remember that even new units need to be cared for properly to keep them running efficiently and at peak performance. Just like any other machine, AC units can start to wear out when dust and grime begin to build up within the moving parts of the machine. This can cause friction which in turn causes parts to wear down much more quickly. An HVAC unit can last anywhere from 10-20 years. If you're having an HVAC installation done, remember to maintain it so that you can use it for the better part of 20 years.
Signs that your home needs a new HVAC unit:
Your AC unit constantly runs while your home remains less than comfortable
It cycles on and off frequently
Your home never feels cool or comfortable
Your unit is 10-15 years old
It needs frequent repairs
Your Go-To Air Conditioner Installation Team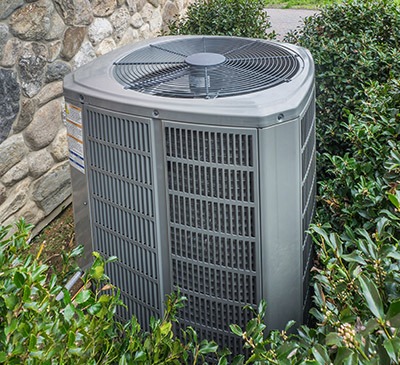 If your home in Newark is in need of a new AC unit, our team at Apex Plumbing, Heating, and Air Pros is delighted to take care of you. We specialize in offering unique and integrated HVAC and plumbing solutions to our customers. One look at our customer reviews and you can see for yourself that we offer 5-star service. We're leading the way in the industry with high standards, excellent customer service, and quality workmanship. We're a BBB-Accredited business and are proud to employ highly skilled and certified technicians. If you need an air conditioner installation for your home, our team is ready to go above and beyond for your comfort. We offer 24/7 emergency service and flexible financing so you can always have what you need when you need it.
If you need an HVAC installation for your home in Newark, reach out to us today! We're always happy to assist you even if it's simply answering a question.