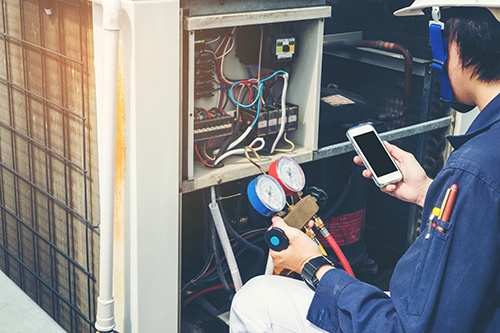 If you want to maintain a comfortable indoor environment year-round, you need to schedule an AC installation in Gahanna, OH. While winters in Gahanna may be cold, Ohio's hot summers mean that without a well-functioning and efficient air conditioner, homes and offices can quickly become overheated and uncomfortable. An air conditioner installation is the solution. At Apex Plumbing, Heating, and Air Pros, our team of HVAC replacement pros can help you find an air conditioner model that's suitable for the size of your home and budget so you can keep cool and comfortable all summer long—without breaking the bank.
AC Installation in Gahanna
AC installation is the best way to ensure your home stays comfortable, even in Gahanna's hot summer weather. Once installed, it's crucial to ensure your air conditioner is well cared for and properly maintained. This keeps air pollutants low and your family safe, and it helps your unit to operate as efficiently as possible, helping you cool your home effectively and evenly without racking up charges with your utility provider.
With a quality unit and proper maintenance, most air conditioners will last as long as 10 years and in some cases, even longer. Without proper maintenance and annual or semi-annual servicing from an HVAC professional, you can assume that your air conditioner will have a much shorter lifespan. Our team recommends having your air conditioner serviced annually while following the manufacturer's instructions for at-home cleaning and maintenance. With regular AC maintenance, your unit will continue operating at peak efficiency and minor repair issues can be caught before they become larger, more expensive issues.
Having a new air conditioner in your home comes with plenty of benefits, such as:
Cleaner, safer air in your home
Energy-efficient cooling
Temperature regulation and a higher level of comfort
Up to 10 years of comfort with regular maintenance
If you have an aging air conditioning unit installed on your property, contact our technicians to learn how an HVAC replacement call can help you save on utility bills and other air conditioning-related expenses in the long run.
Hire Gahanna's Best HVAC Technicians for Your Air Conditioner Installation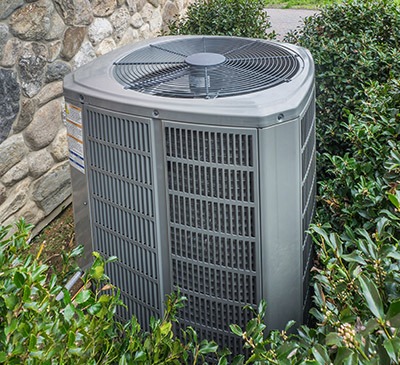 At Apex Plumbing, Heating, and Air Pros, your comfort is our top priority. We've committed ourselves to ensure that the air you breathe at home is safe and that your HVAC system is efficient and reliable. As Ohio residents, we have unique insight into the needs of families in Gahanna and its nearby areas. We know you need an HVAC system that keeps you warm in the winter but cool and comfortable in the summer.
Our team is trained to provide accurate, honest estimates on every call. Each of our technicians is licensed, bonded, and insured, and every estimate we provide is completely free, with no obligation to schedule a service call.
As the top-rated AC company, Apex Plumbing, Heating, and Air Pros has a proven reputation for service and reliability. We're available 24/7 to help you manage emergencies with your air conditioner or furnace and when required, we can provide you with an HVAC replacement almost immediately.
---
Are you ready to schedule your AC installation in Gahanna? Contact the team at Apex Plumbing, Heating, and Air Pros today to schedule your free estimate!