If you need gas leak detection in Hilliard, OH, Apex Plumbing, Heating, and Air Pros is here to help. Working with gas can be dangerous due to the possibility of fire or explosion. Don't put your home and loved ones at risk by attempting any gas work yourself. Instead, leave any gas leak repair tasks to the professionals.

Our team has the skill and experience to get the job done safely and efficiently for your peace of mind. Here's a closer look at how this service works.
Expert Gas Leak Detection and Repair Services
If you've ever had a gas leak or left a stove burner on with no flame, you know the telltale odor that comes along with the gas. This makes identifying gas leaks inside your home relatively easy. If you smell gas and can't find the source, be sure to call our team for gas leak repair right away. Until the work is done, it is best for you and your loved ones to stay out of your home for safety reasons. We'll let you know when it is safe to return to your Hilliard home.
Leaks on your property but outside the house itself, on the other hand, can be more difficult to notice, as outdoor air circulation can disperse the gas, minimizing the smell. You'll need to watch out for other signs to pick up on potential gas leaks that you cannot smell.
Be on the lookout for the following gas leak indicators:

Unexpected increases in gas bills
Whistling or hissing noises
Gas pipes that are cold to the touch for current weather conditions

Dying plants near gas lines
Condensation on gas pipes
Because of the potential danger associated with gas leaks, it is crucial that you address any issues as quickly as possible. When you call us, we'll send a technician out to your Hilliard home right away for gas leak detection. We are experts at what we do and can find and fix the leak quickly and safely. We always test and double-check our work to ensure your gas lines are secure once again, so you can have confidence that your home is safe.
Hilliard's Premier Gas Leak Repair Contractor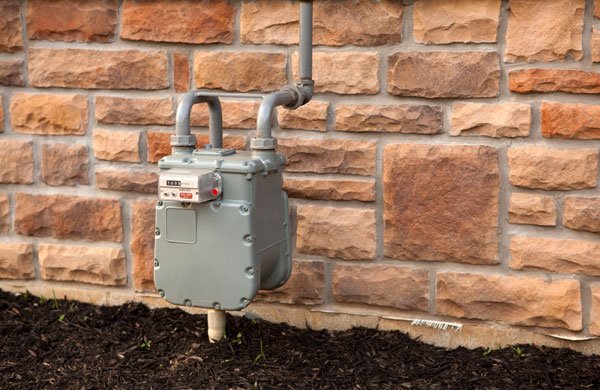 They don't call us the "Home of the Pros" for nothing. Our team of dedicated technicians works hard to master the latest developments in our industry so that we can continue to provide you with the best possible service. That commitment to excellence extends to our customer service as well, so you can always count on us for friendly service with a smile.
For all your gas leak detection needs in Hilliard, call Apex Plumbing, Heating, and Air Pros right away. Our technicians are standing by to assist you.