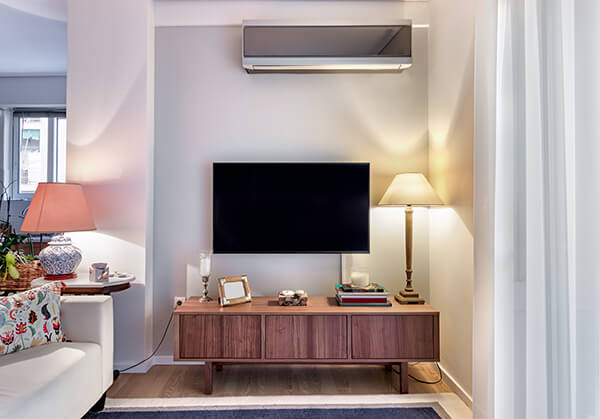 When it's time to update your home's comfort systems or install HVAC in new construction, ductless mini-splits in Hilliard, OH can make an important difference. Even if you have central air, there are always areas where you want to have separate cooling. It might be a home office, nursery or bedroom, in-law apartment, or attic space you use for a hobby. Mini-split air conditioners deliver cooling perfectly. Even when there's no room for a window or portable unit, or window installation poses a security risk, ductless provides a permanently installed air conditioning solution.
Efficient Ductless Mini-Splits in Hilliard
The right BTU capacity for your home's spaces, efficiently delivered directly to your rooms, is what mini-split air conditioners provide. Once people realize how many ways they can use these systems, HVAC system design gets a lot more interesting. One mini-split compressor unit parked outside like a central air system provides cooling for up to four rooms. Multiple units multiply your capacity for efficient, flexible cooling of larger homes without ductwork. If you love that open look in your home or loft, why run ducts visibly? A simple distribution unit fed through the wall in each room gets you cool.
Distribution units are small room air circulation systems, keeping airflow local so cooking garlic in the kitchen doesn't come out of vents elsewhere. There are several installation options, such as floor, wall, and ceiling-mounted units. HEPA filtration is usually an option. There are many ways available to operate ductless mini-splits, from timers and remote controls to motion-sensors and even smartphone apps. Each control is for that room or space only, like zoned ductwork but even more focused. Installation and servicing of ductless systems is similar to central air outside, and it gets much simpler inside. Start with a single room such as your home office, and add rooms as you like, up to the unit's BTU capacity.
Creative solutions with ductless mini-splits make HVAC systems more personalized for your living spaces. You may already have several central air systems serving the floors of your home, with bedrooms upstairs and living spaces downstairs. Mini-split air conditioners adapt to whatever your home's design is, and even provide cooling for outbuildings like workshops and pool houses.
Features of ductless mini-splits include:
Discreet distribution head installation options
High-efficiency, multi-room central compressor unit
Local air circulation and HEPA filtration option
Timer-controlled thermostat control
Options like remote control, motion sensor, smartphone app
Expert Service for Mini-Split Air Conditioners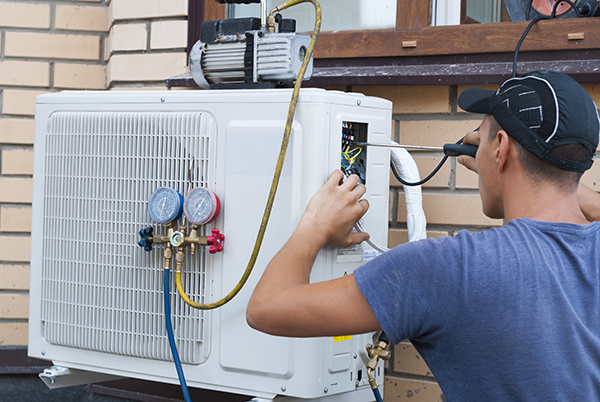 Many homes and other properties need more creative HVAC solutions than the basic central air of years past. At Apex Plumbing, Heating, and Air Pros, we offer zoned ductwork and other updates, but also mini-split air conditioners that open up a whole new range of possibilities. At the "Home of the Pros," we install them as updates to your existing system, a replacement for your aging ductwork-based HVAC, and part of new construction. We love to provide advanced HVAC design services for you in Hilliard, along with a higher level of service with greater comfort and excellent energy efficiency.
Our thousands of top online reviews keep us focused on excellence and the benefits our customers receive from us. If you feel like you're compromising with your AC solution, ask for a second opinion and a clear, competitive quote from us. We pride ourselves on five-star satisfaction and 24/7 urgent care when needed as part of our "Pros Who Knows" service.
Ductless mini-splits can make your family smile with great targeted comfort in Hilliard. Call Apex Plumbing, Heating, and Air Pros for expert HVAC design!